Choose the Best Driving Instructors in London, Ontario, Now!
If you want to learn how to drive like a professional fast, contact us at Trubicars! We're making the roads safer again by training the next generation of young adults in the secrets of professional driving. Although it might seem like an easy-to-grasp activity, driving a car is more complicated at a second glance.
It's not enough to know the basics. Our Driving Instructors in London, Ontario, know that becoming a state-of-the-art driver depends on the driving school and who's instructing you. Different schools operate under various standards, and not all offer optimal services. Fortunately, we know what it takes to create a responsible, efficient, and confident driver. Our driving courses aim to help you: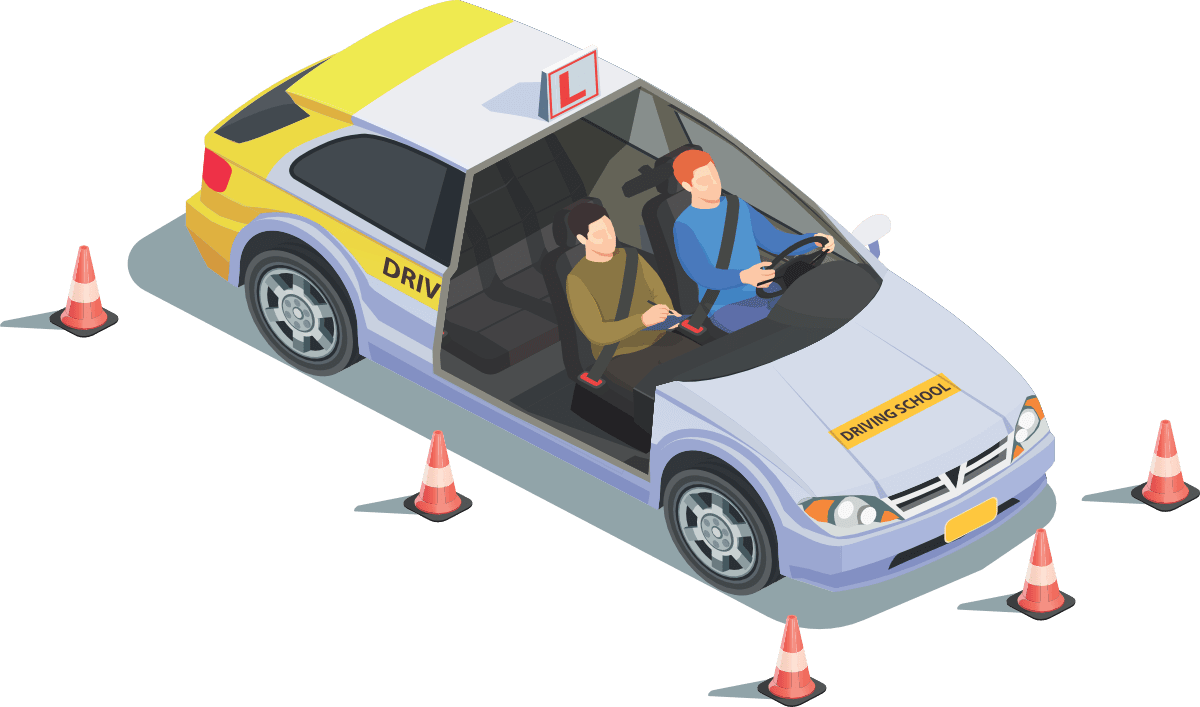 Trubicars Ministry-Approved BDE Courses Help You:
1. Overcome your Emotions:
Being emotional both before and during the driving sessions is natural. Everybody experiences the same feelings at first. But emotions make for bad companions in the long run, especially when talking about driving any vehicle. We want you to remain calm and collected throughout the course so that you can make informed and intelligent decisions.
Our experienced Driving Instructors in London, Ontario, have seen it all. They know how to help you overcome your emotions and become more relaxed while driving. Your state of mind will influence your decisional power, as well as your behavior. The faster you become accommodated with the process of driving, the sooner you'll begin to work on your skills.
2. Make Better Decisions in Traffic
As a beginner, it's not easy to make the best decisions while driving through a packed city like London. Our Driving Instructors in London, Ontario, know how demanding it is to keep your cool and focus during rush hours or while navigating through a high-octane urban traffic area. This level of control comes with time, usually after years of practice.
We want to help you start the process now. The sooner you'll reach that level of control, the better. To help you get there faster, we'll teach you how to:
Control your emotions better
Improve your distributive attention when driving
Remain calm and collected during stressful circumstances
Always pay attention to the instructor's guidance
Don't panic
Empty your mind and focus on the road alone
Feel the car's movement and adapt to the traffic and the roads conditions
Knowing all these factors will help you progress faster and improve your skills considerably. And we have some of the best Driving Instructors in London Ontario in the business to guide you.
Get a Job as a Driver
We don't just teach young adults how to drive. We also assist experienced drivers in getting new qualifications, including taxi or truck drivers, working in the oil industry, long-haul transportation, or construction. Our Driving Instructors in London Ontario are ready for anything. All you need to do is make an appointment and state your needs. We'll be sure to tailor the driving training classes according to your specifications.
Trubicars is among the leading driving school in Canada, with a global reach. Call us, and we'll direct you to our school available in your town today!
Car Training
Driving Instructors
G1 Practice Tests
G2 Road Test Booking
G1 Licence
G2 Restrictions
G License
Driving Lessons in London Ontario