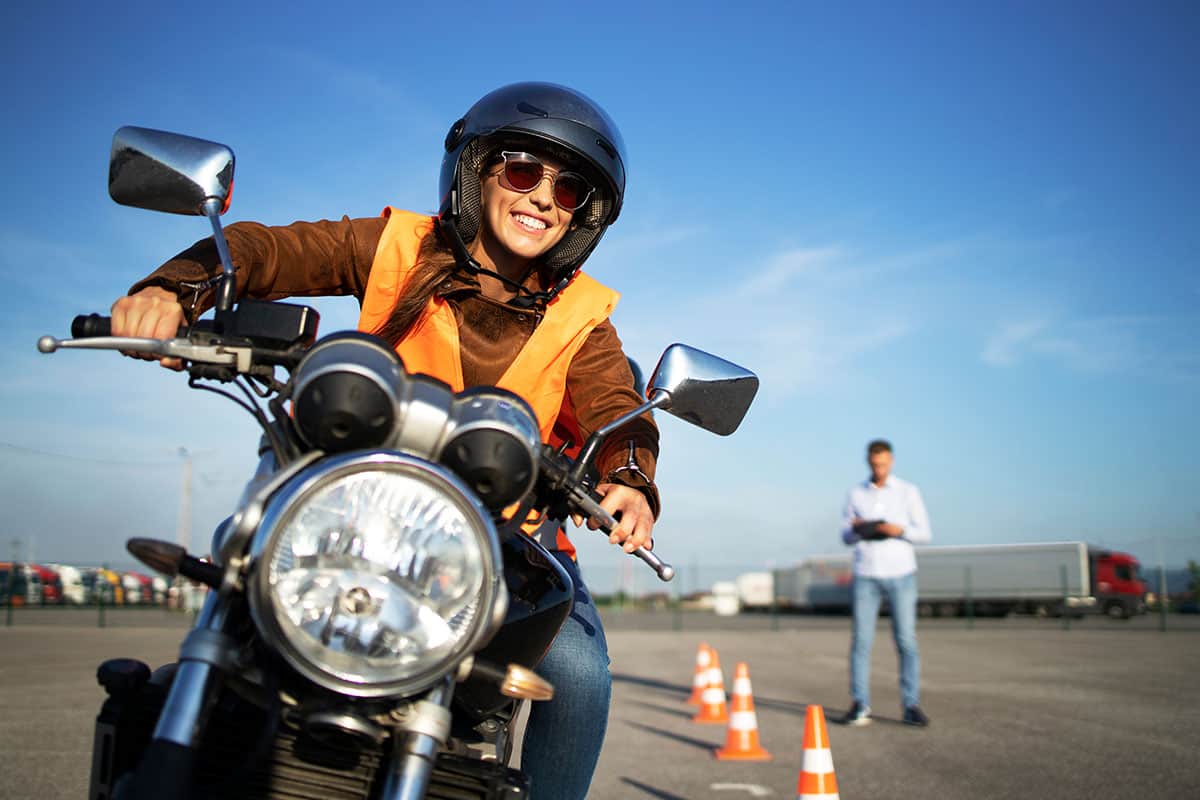 There comes a time for many drivers when they decide they want to trade in their four-wheels and start driving on two. Did you know that the provinces in Canada have different licenses for motorbike operators? That's because driving a motorbike is much different than driving a car.
Motorcycle Training/Licensing Requirements Across Canada
British Columbia
 In BC, to obtain a full Class 6 motorcycle license you need to pass a written test and two road tests. If you already hold a Class 1-5 license, you can skip the novice stage requirements. After 2 years in the Novice stage, along with a clean driving record, drivers can take the Class 6 advanced road test to obtain a full motorcycle license. If you hold a class 1-5 license, you will go straight to this test after thirty days on the 8 license.
Alberta
In Alberta, you can obtain a motorcycle license if you hold a Class 5 license or get a Class 7 learner's permit. You will then move through the graduated motorcycle licensing program to earn your full license. Within this program, there are multiple tests designed to test your knowledge and skill.
Saskatchewan
Saskatchewan also uses a graduated licensing program designed to properly train and license drivers of motorcycles. You start with a learner's permit and work your way through the stages and exams until you earn your unrestricted M license.
Manitoba
In Manitoba, your first step to getting a motorcycle license is to obtain a learner's permit for any class. From there, you can proceed through the graduated motorcycle program and Motorcycle Training requirements until you achieve your full Class 6M license.
Ontario
Ontario's motorcycle licensing program is also a graduated system whereby you must undertake a series of tests and motorcycle training, both written and on the road while demonstrating you have experience riding.
Quebec
The same holds true for Quebec. In Quebec, you will go through a series of licensing stages while en route to a full motorcycle license. This will involve Motorcycle Training, practice, and testing both in the classroom and on the road.
New Brunswick
Those wishing to obtain a motorcycle license must first hold a standard vehicle license. To obtain the motorcycle endorsement Class 6 license you start by obtaining a learner's permit. After the appropriate experience and knowledge, you must then pass a written and road test.
Nova Scotia
The stages of Nova Scotia's motorcycle licensing program help to ensure you have the experience and skill to safely operate a motorbike. You have to take both a knowledge and a road test to prove your ability to safely ride.
Prince Edward Island
Like other provinces in Canada, PEI also puts new motorbike operators through a graduated licensing system. There are four stages to the program, involving Motorcycle Training, written exams, and a full road test.
Newfoundland
Newfoundland also uses a graduated licensing program whereby as you complete training and tests your restrictions are gradually removed until you reach the full license level and pass that exam.