Dual Controlled Lessons for Handicapped in Winnipeg: Equal Access to Driver's License
Winnipeg and the surrounding cities in Manitoba are giving people with some cognitive impairment the chance to legally drive on the highway. Anyone with special needs can still apply and acquire a driver's license so long as he can pass the medical and driving examinations and prove that despite the condition he can still operate the vehicle safely.
To be able to learn how to drive, one can seek help from driving institutions. There are Dual Controlled Lessons for Handicapped in Winnipeg and the surrounding areas. These types of lessons are tailored to fit handicapped people. Here at Trubicars, we can help you to find the right driving school that can make you a driver with a license. Our partner institutions have the best driving instructors that can teach these students according to their needs.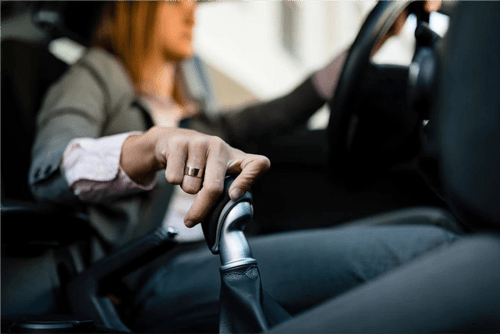 Dual Controlled Vehicle
It is very helpful that there are dual-controlled vehicles. This is useful in teaching students with special needs. The driving instructor can easily assist the student to learn how to drive and control the vehicle.
Different types of vehicles are:
Two brakes
Two brakes and two clutches
Two brakes and two accelerators
Two brakes, two accelerators, and two clutches
The good thing about dual-controlled vehicles is that it helps the instructor control the car in case there is an emergency. The teacher can just step on his own pedal brake to stop the car to avoid any accident that may occur during the lesson.
Readiness for a Driver's License
To ensure a driver is ready to acquire a driver's license the student needs to undergo a medical examination and a certification from the Occupational Therapist. The OT will assess your mental condition, physical aspect, etc. Lastly, the recommendations from the therapist will also include modifications of your vehicle to suit your special condition. This may include a special device or control to help you be safe while on wheels.
The second part is your assessment to operate the vehicle. During the assessment, you will be observed with the following: your concentration while driving, your judgment on the traffic situations, and your overall management of the vehicle you are driving.
Let Us Take You There
To make you qualify for a license, attend Dual Controlled Lessons for Handicapped in Winnipeg. It will surely make you a smart driver on the road. We will make arrangements for you to get an instructor and the right vehicle during this journey.
So if you want to drive a car, truck, taxi, or even a bicycle, we can arrange for your lessons and instructors. Let us know your specifications too. We manage the details of your lessons like the schedule, price range, and the instructor's gender to make you as comfortable as possible during the class.
Our connections are far and wide to accommodate interested students wherever the location is. All you need to do is make an inquiry by call or text at this number: 647-760-5505. We can book for you according to your availability. The payment ranges depending on the lessons that you will enroll in.