The first classification of a Class 5 license is the Learner stage under Graduated Driver's License. This stage will allow you to drive but with the supervision of Class 5 Full License driver. It would not entitle you to drive between 12:00 AM to 5:00 AM. Lastly, you must maintain a 0% level of alcohol at all times.
But after nine months, you may set the appointment for your Class 5 Road Test Winnipeg and upgrade to the Intermediate stage of Class 5.
Choose The Best Class 5 Road Test Winnipeg Now!
Test Preparation
To take for Class 5 Road Test in Winnipeg, you must be fully prepared to avoid retaking it. Retaking the exam would not only consume time and effort on your part, but it will also cost you some money. So to ensure you will pass on the first try, enroll in a certified driving institution to help you familiarize yourself with the road. The driving instructor will give you tips about road safety and proper handling of traffic situations.
With Trubicars, we can help you book your next Driving Classes in Winnipeg. We have partner schools that can give you the lessons you need to ensure you will pass the road examination. You may request one time class for an hourly or weekly class or a refresher course. We can arrange for your preference of vehicle you want to be trained with. And most importantly, you can choose the school depending on the budget that you have.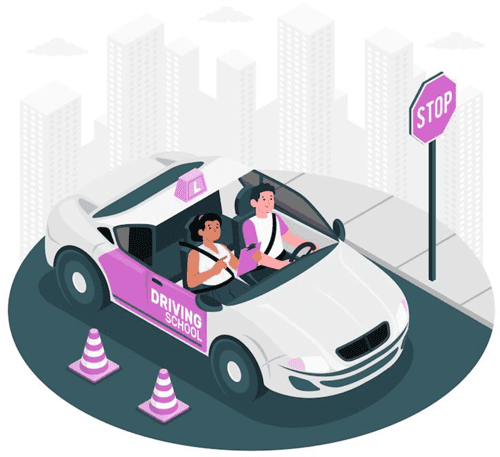 During the Class 5 Road Test
Once the booking has been made for your Class 5 Road Test Winnipeg, all you need to do is to ready yourself for the Class 5 driving test. The authorized examiner is the only one allowed to sit with you inside the car. You must secure that the vehicle you will be using is in good condition. You must present a Vehicle Registration Certificate before you can proceed. Remember to provide a comfortable seat for your examiner too.
Give a good impression by coming at least 15 minutes before your scheduled time. During the Class 5 driving test, keep in mind that you will be graded based on your driving capabilities, the ability to assess the road situation, and driving techniques per the law.
If you pass the test, you will go to the best stage. If not, you may wait for two weeks before you can request a second Class 5 Road Test in Winnipeg. If you fail four times, you may be asked to take a 2-hour driving lesson with consent from MPI to be allowed for the fifth road test.
Aside from the road test, there will be a written exam that will last for 30 minutes. This is the knowledge test and is taken with a close book policy.
For 15 months, you will hold the Intermediate license for Class 5. You still need to follow the no alcohol blood level to keep your license.
After that, you may upgrade to a Class 5 Full License. This will give you all the benefits of Class 5 drivers.
Start your Lesson Today
Let us help you reach your goal of learning how to drive and hold a Class 5 license. Book with your favorite driving instructor in Winnipeg now and start your driving lessons with our certified driving school.
MANITOBA:
Class 4 Driver's License
ONTARIO:
G1 Licence
G2 License
G Licence
Car Training
G2 Road Test Checklist
Driving instructors in London Ontario
Driving Schools in London Ontario
Driving Lessons in London Ontario
Drivers Licences Motorcycles