How to Learn to Drive Standard Winnipeg
For beginners who are still learning how to drive, a standard driving transmission vehicle might be intimidating. But in most cases learning to drive in standard first before transitioning to a semi-automatic transmission helps make you a better driver because it gives you a wider scope of information in driving. But to those who learn how to drive semi-automatic first, don't worry because when it comes to driving nothing beats practice.
5 Tips on How to Learn to Drive Standard in Winnipeg
1. Starting your car on neutral
When you start a car with a manual transmission, in order to release the clutch, without actually driving or trying to make the car go forward or backward, your stick shifter must be neutral. This allows you to release the clutch freely and stay in the same spot, so you have a few moments to gather yourself before you actually start driving the vehicle. Those few moments are most especially useful for those who are still learning and getting used to standard driving.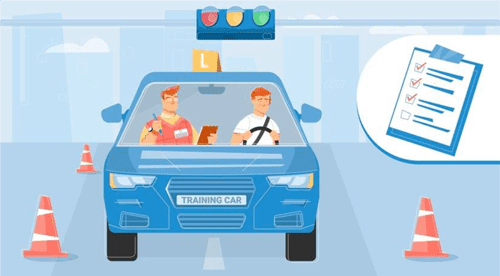 2. Stay off of the road
This only applies in instances when you allot a specific time for driving practices only. When learning to drive standard, it is best to practice driving where there is no traffic. This is the time when you can constantly practice and truly concentrate on the aspects of manual driving that you want to improve on without having to worry about other cars or traffic.
3. Don't worry about stalling
When you are first learning to drive a car without manual transmission you are most certainly going to stall it and you are almost certainly going to tall it multiple times. This is not something we should be too conscious about. This is because eventually, through constant practice, you will definitely get the hang of standard driving and then eliminate stalling without you even noticing it. If you are to learn to drive standard in Winnipeg, a great company that offers standard driving lessons is TrubiCars. We specialize in truck training, car training, taxi training as well as bike training for both semi-automatic and manual transmission vehicles.
4. Focus on smoothness
Many people want to learn standard driving as quickly as possible. This is because sometimes people want to rush things and then end up just completely being bad at it. Some may just want to put the car in first gear and want to take off, and they want to quickly shift through the gears. Rushing a gear shift, especially in a manual transmission vehicle could lead to rough and uncomfortable driving, especially for your passengers. The key is that you have to patiently wait it out and as smoothly as possible shift through gears. It is important to master smoothness, as well as the gas clutch balance because this prevents lurching uncomfortable car rides.
5. Master the art of starting on a hill
Starting to move the car on a hill can be very difficult and dangerous for beginners. This requires the skill of finding a unique balance between the gas and clutch and finding the biting point of the clutch. Trying to get the car in gear would likely cause the car to roll back, especially if you are not very practiced in standard driving yet. And a car rolling back is very dangerous when you have other cars behind. So, this brings us to a previous tip where you should drive off of traffic first for practice, before actually driving on the road with traffic on the main street.
But a car rolling back or forward should, or any other difficulties in standard driving should scare you as long as you have an open mind and you are willing to practice over and over. For beginners who are to learn to drive standard in Winnipeg or for those who want to improve their standard driving skills, partnering with Trubicars is a great start. We will teach you so you can be the best driver you can be.