If you're in London, ready to take your driver's license, you need to come to Trubicars for extensive Driving Courses and Driving Lessons in London Ontario. Whether you need one lesson to regain your lost shape or the full pack for comprehensive learning, we can accommodate your needs. The road to becoming a pro driver is long and demanding. We'll make it simple for you.
Affordable Driving Lessons in London, Ontario
Our Driving Lessons in London Ontario lives up to the highest standards in the industry. Compared to other driving schools, we value quality, commitment, and genuine care for the next generation of young drivers. We aim to make the roads safer, which means we provide top-notch driving courses, with no exceptions. With our help, you will:
Learn How to Control the Vehicle?
It's not too difficult to learn how to operate the vehicle. Learning how to manage it as if it were a part of you is a different story altogether. Aside from acquiring the knowledge you need, learning how to use your distributive attention is another vital aspect. You must begin to feel comfortable behind the wheel, which means you need to: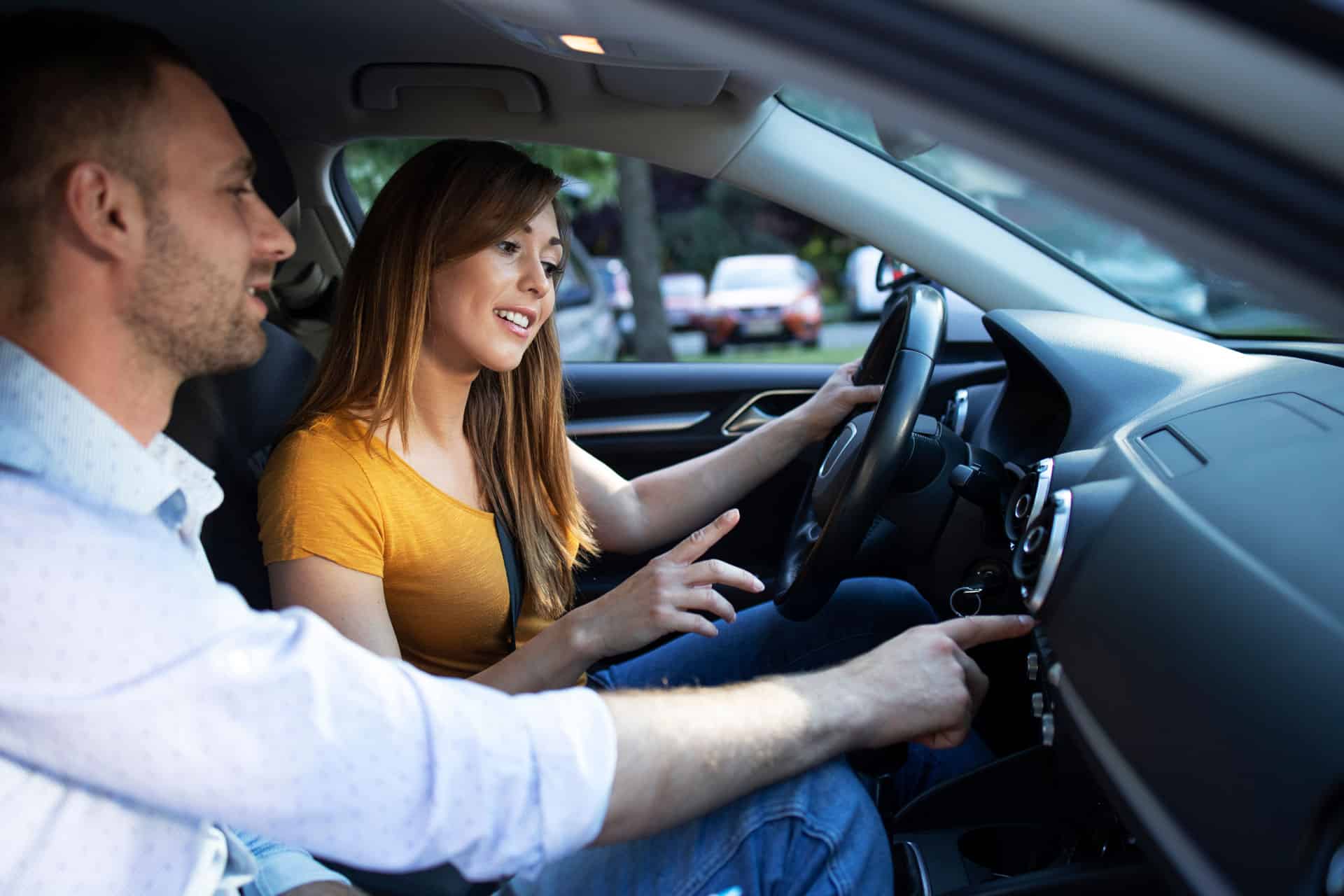 Know how the car functions under certain conditions
Familiarize yourself with the feel of controlling the vehicle
Develop that 'sense' of connection with the car, as if it's becoming an extension of your body
Remain focused at all times
In the end, it's all about becoming familiar with the vehicle. We realize that you may not be yourself during the first several driving sessions. We must help you overcome those critical moments.
Focus and Improve
For an aspiring driver, the most difficult thing to do is to focus. This is why you need to sign in for a Driving Lessons in London Ontario. We don't just want to teach you the essentials. We want to help you become a pro driver as fast as possible. As a result, part of the process includes improving your ability to focus and overcome your emotions.
A rational, focused, cold driver makes faster, better decisions than their emotional counterpart. On another note, we want you to keep improving your skills and become better as time goes on. For that, we'll teach you how to adopt the right mindset, control and overcome your fears, and keep your cool in all situations.
Learn the City
When driving a car for the first time, you tend to ignore the visual cues that help you navigate through the city. It will take a while until you clear your mind enough to start building a mental map of the city while behind the wheel. We want to help you achieve that level of comfort faster.
The sooner you get to know the city, from a driver's perspective, the easier it will be for you to lose that feeling of stage fright that accompanies your first driving sessions. These factors make our London Ontario Driving Lessons vital for any aspiring driver today.
Contact us, at Trubicars, and let's get started! With our help, learning how to drive a car like a pro is easier than ever.
Car Training
G1 Licence
G2 Restrictions
G License
Driving Instructors in London Ontario
Driving Schools in London Ontario