Book your Driving Classes With The #1 Driving School in Winnipeg
Driving is a skill that you need to learn and practice. When you want to drive as safely as possible you will want to take lessons from a Driving School near Winnipeg. A professional driving instructor will teach you how to drive as well as the laws that you must follow when you are behind the wheel. You will need to have a combination of both classroom study and hands-on driving experience to obtain your license in Winnipeg.
Choosing a Driving School Near Winnipeg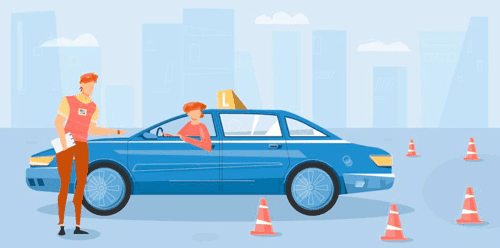 There are a variety of schools to pick from when you want to learn to drive. It is best to choose a Driving School near Winnipeg that meets your needs and budget. You will also want to consider the reputation of the school and the expertise of the instructors. You will want to learn driving skills from a professional company with expertise and experience training drivers. You want to learn the correct way to drive so you don't develop bad habits that will prevent you from being a good driver in the future. You must get the practice necessary to prepare for your driver's test so that you will pass and obtain your license.
Obtaining your license is a graduation process. There are several stages of licenses that you must have as you progress through the system. The first level is the learner stage. During this stage, you will be allowed to drive only when a licensed driver is seated in the passenger seat.
After 9 months you may take the driver's test and obtain your intermediate license. The intermediate license allows you to drive with limited passengers. After a minimum of 15 months, you may obtain your full-stage license.
The Importance of Driver Training
Although you may learn to drive from a friend or relative, this may not be the best option. It is usually a good idea to obtain professional training from an impartial driving instructor Winnipeg who has the knowledge and experience to pass along.
There are many rules that drivers should follow, especially as they learn to drive. If you don't receive adequate training you may not be a safe driver on the road. It is also essential to get as much practice behind the wheel as possible. The more you drive with an instructor the more confidence you will have when you begin to drive on your own.
There are many situations you will encounter while you are driving. Driving School near Winnipeg will prepare you for as many of these different situations as possible. You will learn how to maintain control of your vehicle and make quick decisions that will prevent an accident.
Whether you are learning to drive for the first time or you want to brush up on your driving skills, consider taking a driver's training course. Your instructor will give you the information and knowledge necessary to help you become a skilled, confident, and safe driver on the road. Contact us today to find a reliable Driving School near Winnipeg.
MANITOBA:
School Driving Winnipeg
ONTARIO:
Car Training
G1 Licence
G2 Drivers License
Ontario G License
G2 Road Test Checklist