Commercial truck drivers are in high demand. This is a very good profession and one that generally pays well. The first step towards a career as a commercial truck driver is to obtain your Class 1 license. In order to prepare for a truck driver's license, you will need to take Class 1 Driver Training in Winnipeg. It is important to have the skills and knowledge to be able to follow the rules of the road and drive a commercial truck in a safe manner.
Class 1 Driver Training in Winnipeg
Full-time Class 1 Driver Training in Winnipeg includes 244 total hours. The program provides basic driver training and is an entry program for those who want to pursue a career as a commercial truck driver. Students will learn everything they need to prepare for the Class 1 Provincial Road Test.
The course includes a combination of both classroom learning and hands-on practical training. Students spend time in the classroom to learn the theories that are necessary to understand truck driving and also learn the rules of the road as they apply to trucks.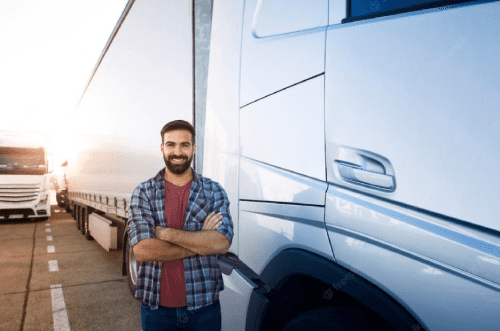 In addition to classroom theory, students get behind the wheel and learn how to put their skills to use. The course curriculum covers more than 30 essential elements of the trucking industry. The training encompasses a wide variety of components including such things as skid control, driving in mountains, shifting, night driving, trip planning, how to couple and uncouple, and much more.
Class 1 Driver Training in Winnipeg includes 80 hours of classroom education, 40 hours in the lab, 60 hours of observation, and 60 hours behind the wheel. This course is designed for those who wish to learn all of the basic skills needed to begin a commercial driving career.
Prepare for a Career as a Commercial Truck Driver
Whether you want to prepare for a career as a professional truck driver or need to improve your driving skills, a training course is the best way to obtain the knowledge and abilities you need. The type of course that you choose depends on your goal.
The Class 1 upgrade course provides truck drivers with the practice and experience needed to get their Class 1 license. Drivers who take this course must already know the basics and be able to shift, back up, and turn corners safely. The course will focus on pre-trip inspections, an inspection of the air brakes, and driving habits.
The Class 1 license training course is designed to prepare drivers in the construction, gravel, or oil industries. It is for short-haul, local driving as opposed to long-distance driving or for a career as a cross-country commercial truck driver.
When you are ready to prepare for truck driving it is important to choose a school that best meets your needs. Choose Trubicars as your source for reliable driving schools located in your area. Contact us today to polish your driving skills or to get started with a career as a commercial truck driver.
MANITOBA:
Class 1 Training Winnipeg
ONTARIO:
Car Training
G2 Road Test Ontario
G1 Licence
G2 License
G License