Whether you are a seasoned driver or just starting out, our (Trubicars) partnered schools offer a couple of different options.
Basic Bike Training
Students should consider their level of ability when choosing a Bike Training course. The Basic Bike Training course is the minimum requirement for achieving a Class 6 license in Manitoba and is intended for individuals who have some riding experience.
Gearing Up Bike Training
The Gearing Up program is Canada's nationally leading course for training novice riders and provides instruction for the full range of students from those who have no experience to those who have experience but wish to expand their skills. It features an evening of classroom presentations and discussions as well as additional riding time and more advanced riding techniques not featured in the basic Bike Training course.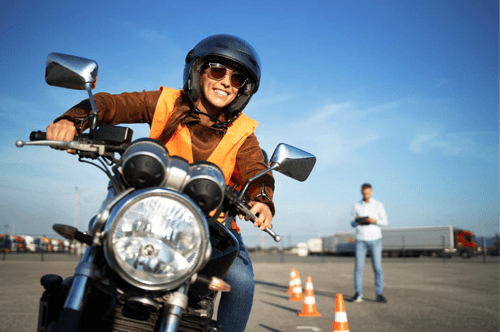 Experienced Rider Program
This Bike Training course is designed to give motorcyclists with riding experience a review of the fundamentals of motorcycle handling and control that every competent rider needs to know and practice. It also provides motorcyclists with no formal training the opportunity to take a short program to improve on existing skills.
Motorcycle Training
Car Training
G1 Licence
G2 License
G License
G2 Road Test Booking
Driving Instructors in London Ontario
Driving Lessons in London Ontario
Canada Driving License Types
Beginner Driver Education