Driving Instructor in Hamilton – Experience, Trust, and Confidence on the Road with Trubicars!
If you're after the best driving instructors you can find, welcome to Trubicars! Here, we help individuals of all ages to learn how to drive, improve their skills, and become better people altogether. Although it may look like a walk in the park, finding an exhaustive driving course is trickier than at first glance.
It's not complicated to learn how to operate a vehicle at a basic level. Becoming an expert at it, however, is. Our Driving Instructor in Hamilton will help you with that. Our primary goals are to turn aspiring drivers into professionals and to inspire professionals in improving, both as drivers and as human beings. With our help, you'll learn how to: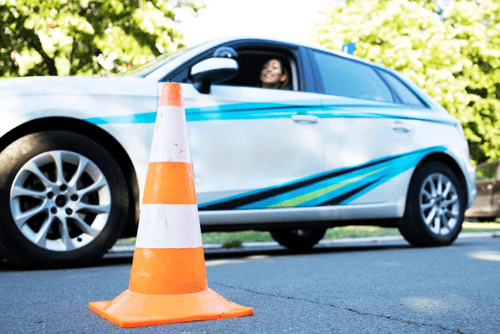 Trubicars Driving Instructors in Hamilton Ontario will Help You:
1. Adapt to Difficult Situations
It's easy to translate the theory into practice, given ideal conditions. But the circumstances are rarely perfect. We'll teach you how to predict the unpredictable, make the best out of unexpected situations, and adapt to whatever the road will throw at you. This means that you must learn how to keep your cool and keep your eyes, and your thoughts, on the road.
Theorizing it makes it look simple, yet it's not. We know how challenging it is to feel relaxed in a situation you've never been in, especially one that demands fast thinking, attention, and great decisional power. Don't worry, we'll support and guide you along the way, allowing you to learn, adapt, and get comfortable behind the wheel.
2. Expand and Improve Your Skills
We're not limited to providing driving classes for beginners. We also have courses for the most experienced drivers, who just want to acquire a new set of skills. We have some of the best Driving Instructors in Hamilton available for any type of driving class, including truck training and taxi training.
Our experts are experienced in analyzing your style of driving, identifying the areas where you're lacking, and suggesting improvement tips. This type of constructive criticism will make you a better driver in the long run. And that's precisely what we need today when common sense and expertise are so rare.
3. Become a Professional
We don't just want to teach you how to drive. Mastering the basics is easy. We want to show you the way of a pro right from the get-go. This includes aspects like:
Knowing everything about cars and how they function
Understanding how they behave under different climate conditions
Knowing how to control the vehicle safely, under different circumstances
Keeping your cool in stressful situations
Using your distributive attention to prevent any potential dangers
These are all attributes of an expert driver -one who keeps our roads safer. We have some of the most proficient Driving Instructors in Hamilton at your disposal, ready to assist you in any way possible. All you need to do is to come in contact with us now, and talk to one of our experts!
Trubicars offers you quality, expertise, and safety to the highest standards. Contact us for any queries, and choose the driving course training to your liking!
Driving Instructor Oakville
Car Training
G2 Road Test
G1 Licence
G2 Drivers License
Ontario G License
London Ontario Driving Lessons
Driving Instructors in London Ontario
Driving Schools in London Ontario