Driver Training Hamilton – Experience, Trust, and Confidence on the Road with Trubicars!
You've been waiting for your whole life to get a car of your own? At Trubicars, we'll help you with the essential part – getting a driver's license. But we don't stop there. Everybody can get a driver's license, given enough practice, studying, and determination. However, we have very few goods, mannered drivers around, and that speaks volumes about both the drivers themselves and their former driving instructors.
We offer you a level of Driver Training in Hamilton unlike any other out there. We know how difficult it is to find trustworthy and knowledgeable driving instructors that you can rely on. To correct that, we provide you with one of the most skilled teams of instructors you can find. With their help, you will:
Grow Comfortable with Driving Any Car
Whether you'd like to stick to a small car, aim big for a truck, or wish to become a professional taxi driver, we can help you out. Different vehicles will feel different to drive, depending on the size, the type of transmission, the brand of the car, etc. To be able to become comfortable behind the wheel, you must set all your emotions aside.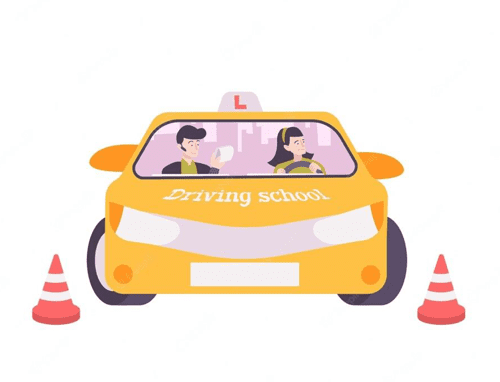 We know that's not easy to do when getting behind the wheel for the first time in your life. For this reason, we have our top Driving Instructors Hamilton to help you overcome your fears and control your thoughts better. Aside from reliable information regarding the car, the roads, or the traffic regulations, you also need some positive energy along the way. Our Driving Instructors in Hamilton will bring a sense of coolness and calmness into the equation.
Get to Know the Roads
Our Driver Training in Hamilton stresses the importance of becoming familiar with both the car and the city you're driving in. It's a vast difference between knowing it as a pedestrian vs. as a driver. Our Driving Instructors in Hamilton will make sure to help you remember the traffic regulations as you go, help you adapt to your surroundings, and learn the city's pattern.
The faster you'll get acquainted with the city's driving map, the easier you'll be able to adapt and get comfortable with it. Not all instructors understand this simple fact, which is why not all driving schools operate under the same quality standards. For a comprehensive, wholesome experience, you need to contact us today!
Adapt and Improve Fast
We don't want you to learn robotically. We want you to think, understand your mistakes, and correct them as you go. This is why we only have experienced Driving Instructors in Hamilton, who will take their time to help you understand how to improve in the long run. Mistakes are natural; we'll help you make as few and as rare as possible.
We offer high-quality Driver Training in Hamilton, and during flexible programs, anyone can join. You can choose your preferred instructor, inform us of your schedule, and opt for the type of driving course you'd like. Contact us, at Trubicars, and let's talk about your preferences.
Driver Training Vaughan
Car Training
Book G2 Road Test
G1 Licence
G2 Restrictions
Ontario G License
London Ontario Driving Lessons
Driving Instructors in London Ontario
Driving Schools in London Ontario