Affordable Driving Lessons in Windsor, ON
Are you ready to learn how to become a professional driver? In that case, you need to contact Trubicars. Here, we provide a variety of driving courses, depending on your needs and preferences. The multitude of our services is one of the main reasons for our ever-increasing popularity, but it's not the only one.
We're genuinely unique in the way we approach working with people. If you need top-notch Driving Lessons in Windsor, we're your best bet. What we provide you with includes:
Top Driving Instructors Windsor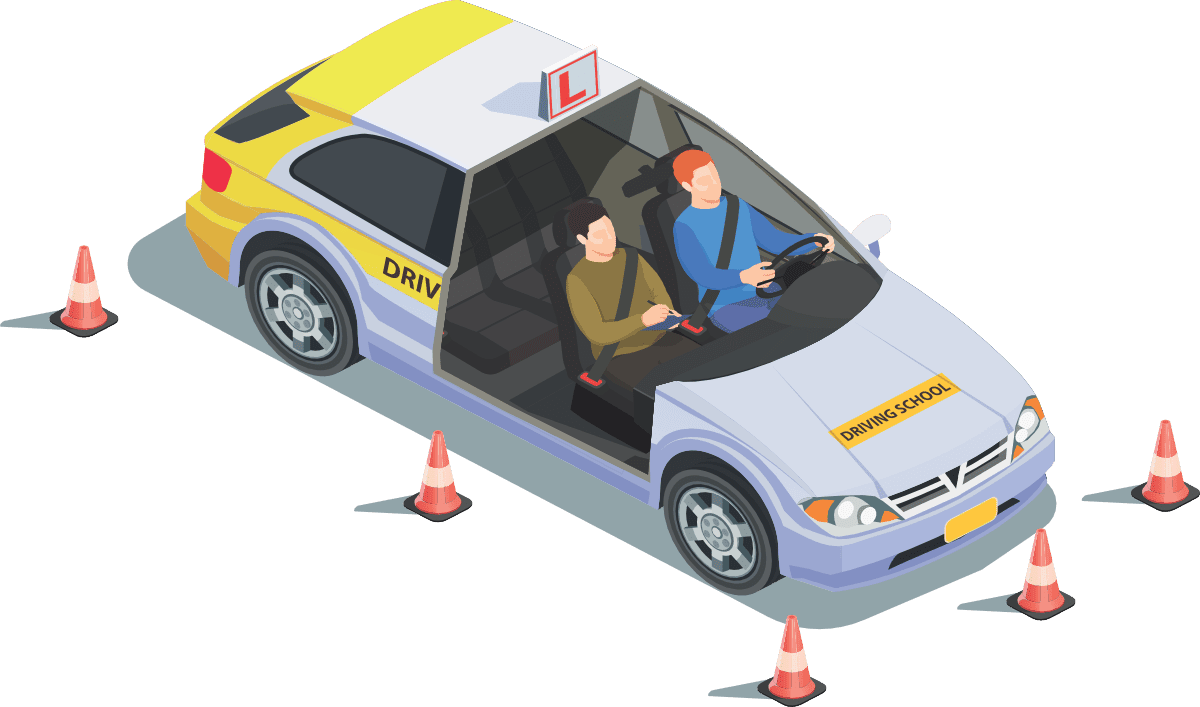 A good driving instructor in Windsor is one who genuinely cares about the student and society as a whole. We have a moral duty to produce responsible, confident, and knowledgeable drivers, and that requires a unique insight into the process. Our driving instructors in Windsor will help you:
Learn how to drive like a pro

Understand the physics and the mechanics involved in the process

Find out useful tips on how to remain calm and collected

Know how to leave your emotions behind

Become confident and relaxed
Only a competent, experienced Driving Instructor in Windsor can help you achieve all these qualities, and we take pride in providing you with some of the leading staff in the industry. If you want details about our driving courses, feel free to call us, and we'll give you all the info you need!
Flexible Driving Courses
Many driving schools stick to standard programs. We diverge from this approach and allow you to personalize our Driving Lesson in Windsor to whomever you find fit. At our school, you'll be able to choose:
The type of transmission you'd like (manual or automatic)
The preferred driving instructor
The instructor's gender
The instructor's language
This level of flexibility is almost unheard of in the industry. We do that to ensure the highest level of comfort you can find and to provide you with the ideal solution, depending on your needs.
Comprehensive Knowledge and A Friendly Environment
Under our guidance, you'll learn all the secrets of becoming a professional driver. Some of them include:
Learning how to "feel" the car's reaction to your inputs
Understand the vehicle's behavior during harsh weather conditions
Know how to predict the traffic's movement several seconds ahead
Prevent dangerous situations by maintaining high situational awareness, etc.
These are all qualities that you'll develop in time, and they'll help keep you and other people safe while driving. To support you in taking them in faster, we bring our friendly attitude into the mix. Our driving instructors are friendly, supportive, and ready to turn your Driving Lessons in Windsor into a life experience.
With us, you'll have much to learn about driving a car like a pro, and even more to learn about yourself, as a mature, responsible adult. Contact us, at Trubicars, and let's get started!
Driving Lessons Vaughan
G2 Road Test Booking
G1 Licence
G2 Drivers License
Full G License
Driving Lessons in London Ontario
Driving Instructors in London Ontario
London Ontario Driving Schools