Choose the Right Driving Instructors in Markham, Ontario!
If you want to get your driver's license for the first time, or you simply looking to upgrade your driving skills, contact us, at Trubicars! We're immensely popular throughout Canada and in other major cities around the globe as well. The primary reason for our increase in popularity is that we don't believe in shortcuts.
We either teach you everything you need to know to become a professional driver, or we don't teach you at all. Our Driving Instructors in Markham are among the best in the business due to several reasons:
Trubicars Driving Instructors in Markham Ontario will Help You: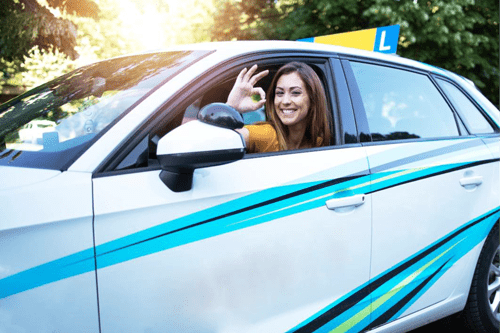 1. Passion and Patience
You can tell who enjoys their job and who doesn't by the passion they bring to work. Our Driving Instructors in Markham have entered this business because they want to be part of something greater than themselves. Teaching the next generation of young adults to become responsible and confident drivers and making the roads safer is what we all hope for.
Patience is another critical factor in aiding people to understand the basics and overcome their emotions. The driving instructor should be as thorough and as helpful as a teacher in front of the class, and that's precisely what we're offering – professionalism, commitment, and a lot of patience.
2. Deep Knowledge
Contrary to what most people think, becoming a knowledgeable car driver doesn't only refer to learning the theoretical aspect of the process. In reality, you should do more than learn the traffic regulations and remember how the car works. What our Driving Instructors in Markham will teach you includes:
How the vehicle behaves during different weather conditions (snow, rain, frost, extreme heat, wind, etc.)
How to predict the intentions of other drivers in the traffic
How to adapt to sudden traffic situations
How to remain calm and collected during stressful road conditions
How to overcome your emotions and make rational decisions, etc
All these will prove to be invaluable lessons for you in the long run. They will not only help by keeping you safe but by increasing road safety as a whole as well.
3. Upgrade your Skills
If you want to become a long-haul truck driver, or you're just looking for a job in the oil or construction business, we're perfect for you. We also have specialized courses for those who want to acquire a new set of skills or simply want to deepen their knowledge in certain areas. We welcome anyone at our school, including future taxi drivers or people who only want to pay for one driving session.
Our Driving Instructors in Markham have it all – experience, extensive expertise, passion, and plenty of patience and understanding. If you want to work with a specific driver, all you need to do is to let us know. We offer great flexibility regarding choosing your driving instructor or opting for different driving classes.
Trubicars ranks as one of the most sought-after driving schools in Canada, with an impressive resume, and impeccable services. If you're interested in our offer, give us a call!
G1 Licence
G2 License
G License
Car Training
MTO-Approved Driving Schools in London Ontario
London Ontario Driving Lessons