At Trubicars, we offer you some of the leading driving courses in the industry. You'll only learn how to drive once, which is why it's critical to have professionals teaching you all the essentials. We provide top services, from the quality of our driving programs to the attitude and professionalism of our Driving Instructors in Oakville.
Experience, Trust, and Confidence on the Road with Trubicars
Whether you're a veteran driver or just a beginner, ready to get behind the wheel for the first time, our Driving Lessons in Oakville are perfect for you. The courses we're offering will help you to:
1. Learn How to Drive Like a Pro Right from the Start?
Although the process of driving itself is not in any way complicated, becoming a good driver is. This is why we have so many poor drivers and so few good ones around. We're determined to change that. With the help of our experienced, proficient Driving Instructors in Oakville, we'll teach you how to: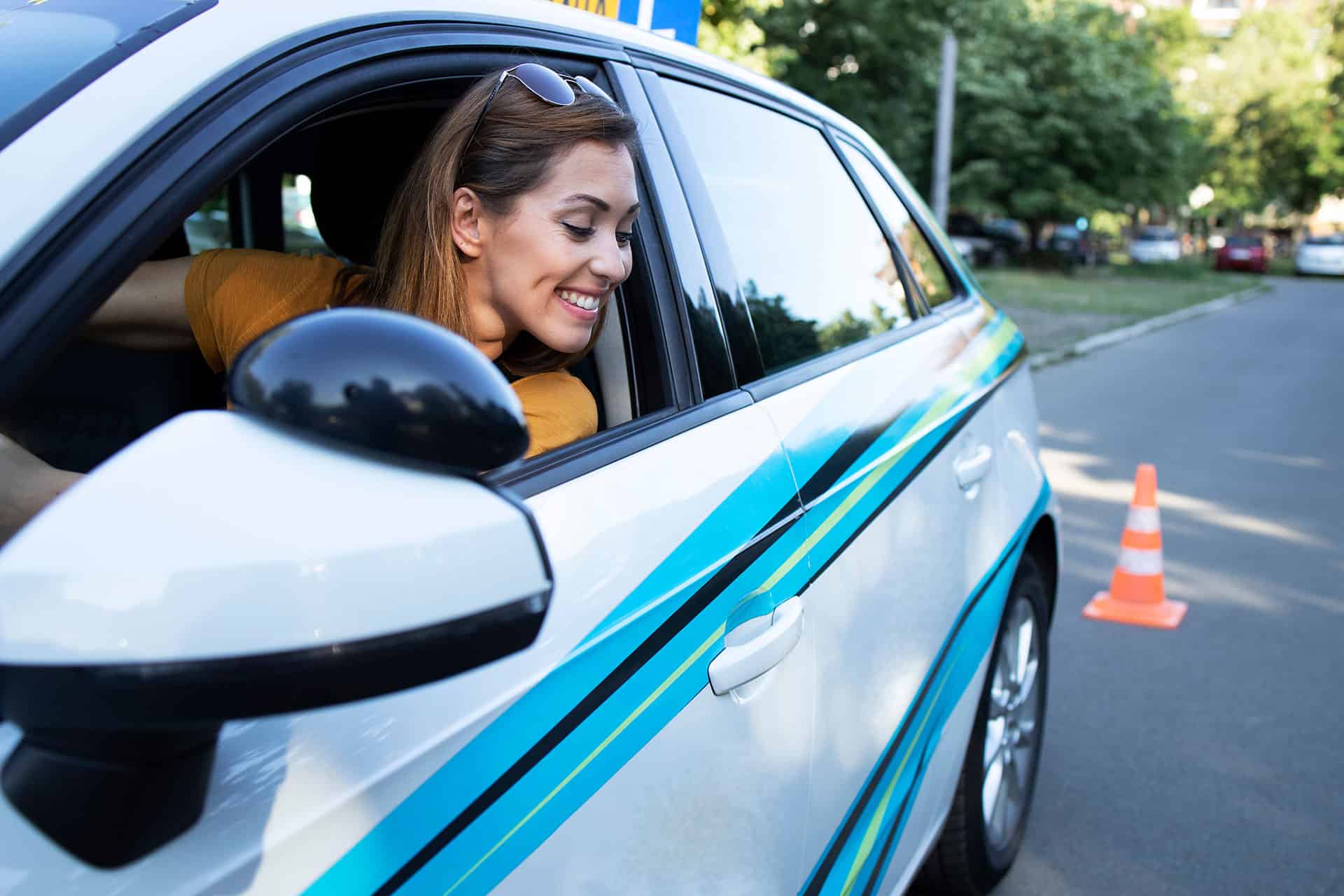 'Feel' the car's response to your inputs and maneuver it effectively

Control the vehicle during adverse weather conditions

Predict the traffic's movements

Use your distributive attention to prevent accidents or other unwanted situations

Remain calm under pressure

Clear your mind while driving

Remain focused on the road and avoid all distractions

Make the best decisions in stressful situations
Compared to other driving schools, where you'll only go through the basics, this is a significant improvement. This is how we create knowledgeable, responsible drivers, as well as maintain the roads safer for everyone.
2. Acquire New Skills for a Job
If you want to enter the trucking industry or qualify as a taxi driver, you're in the right place. We have Driving Lessons in Oakville for anyone interested in training for either of these positions. We have partner truck driving schools that will provide you with top-notch driving courses for both initiates and the more advanced.
The more knowledgeable you are, the fewer unpleasant surprises you'll encounter. Many drivers lack the awareness they need to keep themselves and others safe. With our help, you won't have to deal with any of these problems in the future.
3. Learn How to Make Predictions?
Being over-emotional will impend your ability to drive safely and progress slower in terms of actual skills. Everybody is emotional during the first several driving sessions. During our Driving Lessons in Oakville, we'll change that. Our Driving Instructors in Oakville know how to make you feel comfortable, relaxed, and focused on the road.
It's vital to empty your mind and keep your attention on the road at all times. This will help you maintain your focus when you need it the most, and make rational decisions in critical situations. We have too many emotional drivers on the roads today, often leading to a multitude of unwanted situations. We'll help you maintain you're cool and learn how to drive like a professional in no time.
4. Prevention and Prediction
When driving, prevention is a critical aspect when it comes to driver safety. To be able to prevent the dangers means to know how to interpret the traffic's movement. For that, it's vital to stay away from any distractions while driving, focus on the task at hand, and make informed decisions as you go.
These Include:
Class 1 Full-Time Course
The duration of the course is 244 hours, and it's mainly an entry-level program for beginners. Here, they can gain all the necessary skills to become proficient truck drivers fast.
Class 1 License Training
If you want to join the oil industry or looking for a job in construction transportation then this is your cup of tea. Make an appointment, choose your driving instructor, and you're good to go!
Class 1 Upgrade Course
As the name suggests, the upgrade course is for experienced truckers only. We'll help you expand on your skills, correct your bad driving habits, and prepare you for the pre-trip inspection.
If instead, you need a Class 4 License, to register as a taxi driver, we can help you with that as well. Our partner schools offer exhaustive Driving Lessons in Oakville, to turn you into a 5-star taxi driver ASAP.
Contact us now, and tell us what you need! It's as easy as making a phone-call appointment, and we'll take it from there! Choose to work with the best choose Trubicars!
Driving Lessons Markham
G2 Road Test
Car Training
G1 Licence
G2 License
G Licence
London Ontario Driving Lessons
Driving Instructors in London Ontario