Choose a Class A Driving School in Oakville at Trubicars
If you are thinking of getting a professional driver's license from a Class A Driving School in Oakville, you can make it with the help of Trubicars. Our purpose as an online broker is to provide you with services that are convenient and simple by connecting you with our partner driving schools for the required road tests and driving lessons.
With us, you can have a view of the cost of driving services our partner school provides for student drivers like you. You can have a lesson in single driving, lessons in a package, or even lesson plans that are customized based on your specific needs.
Find the Best Class A Driving School in Oakville
How Booking Goes in Trubicars
At Trubicars, you can book your appointment for driving lessons from our various selections of partner schools in many areas across Canada. When you set a lesson appointment through us, the contract for the said service is formed through a confirmation email that is sent to you by us.
At any point that service is incorrectly priced in our list, this is to be formally verified by the corresponding partner school when in the process of booking. We will inform you the soonest about the issue of pricing. When paying for your confirmed booking, you can use your debit or credit card through our payment service since we are allowed to get payments on behalf of our school partners.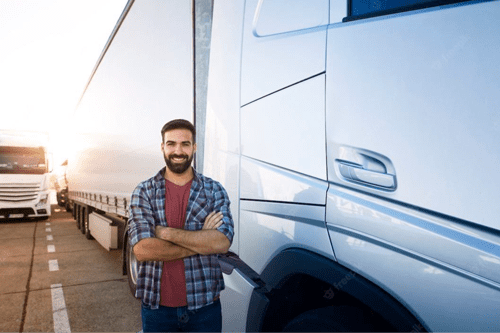 By using the secure services of Trubicars' payment processors, we protect your device's IP address and other information collected against fraud, theft, and access to an account that is unauthorized. We never store information about credit cards in our system and we outsource payment operations to Trubicars' processors of payment.
When Creating Your Account
We collect information about you that includes your name, email address, phone number, time and date your account has been created, and your device's IP address. We utilize all these data to manage your account, enable you to access the Trubicars Platform, make verifications regarding your identity as the authorized user of an account, and implement security measures to protect you against online risks.
You may also opt to account-register via a network for social media that includes Google+ and Facebook. By doing this, you are allowing us to have access to certain information on your account on social media and this helps us manage and enable you to have access to Trubicars.
Get in Touch With Us
At info@trubicars.ca, we welcome any of your questions, concerns, and comments regarding our privacy policy, conditions and terms, our products, and even your partnering with us. If you have any concerns regarding our Class A Driving School in Oakville or with your driving instructor, let us know so we can get on it immediately.
If you are interested in having a career with us, you may send us your personal information that includes your resume, your cover letter, or other similar materials that relates you to applying for a job. We will use this information to process and respond to your job application at Trubicars. Work on it now.
Class A Driving School London
G2 Driving Test Booking
G1 Licence
G2 License Restrictions
G License