Choose the Right Class A Driving School in London!
Driving is what takes people to places. It connects people to their families from afar. If you are looking for an online broker to connect you to a Class A Driving School in London so you can learn to drive and obtain a license, that is just the purpose of Trubicars.
A website that is operated by Trubicars Ltd, our purpose is to give people services that are easy and convenient through driving schools in the local and driving instructors that we partner with. We arrange and facilitate driving transactions by linking our student drivers like you to a driving school partner and a professional driving instructor of your choice.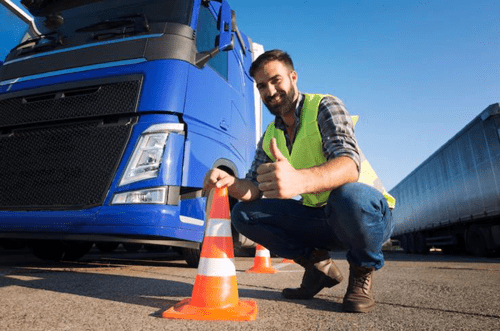 How It Works For You?
We allow you to schedule a driving lesson appointment with our partner school online through us. You can choose to book a lesson in single driving, lessons in a package, or a customized lesson plan based on your specific driving needs. With us, you can find the perfect Class A Driving School in London by looking through our website's price of service, instructor's gender, availability of instructor, training car of the instructor, school rating, and many more. We can provide you with training in handling trucks, driving cars, taxis, and motorcycles.
When you set a lesson appointment through us, the service's contract will just be formed when you receive a confirmation email from us. Make sure that you will give us your exact email address since this is how we are going to converse with you regarding your booking. Also, provide us with your specific address and telephone number so that your driving instructor will arrive at your correct location and will not get lost. You just have to be mindful of your instructor's call while he is physically trying to get to you; otherwise, he will leave the premises if you will not respond after 15 minutes of his telephonic correspondence and you nevertheless will be charged for this.
You Have Your Right
If you wish to cancel your appointment with our partner school, you have every right to do so provided that your cancellation is within a reasonable time. If your cancellation follows this clause, you will not be charged for the service. Once we have done what you have asked us, we will update you the soonest.
Contact Us
If you have more questions regarding our availability, liability, payment manner, waiver, and other details of the services that we offer, you can phone us at 647-760-5505 or send us your message at info@trubicars.ca.
If you have concerns or comments regarding your instructor's service or about our Class A Driving School in London, let us know so we can act on them immediately. Trubicars' utmost aim is to offer you the best service probable, so we will make sure that our partner schools and instructors will conform to our standards and aid us in maintaining our reputation. What we strive to give is a service of quality, so if there is any problem with your booking or the service that we offer, we are your first contact with this.
G1 Licence
G2 Restrictions
G License
Book G2 Test
Driving Instructors in London Ontario
London Ontario Driving Schools
Driving Lessons in London Ontario