INFORMATION AND DIRECTION SIGNS
These signs are mostly rectangular shapes with green backgrounds and white letters. These signs are posted to give information about distances and destinations. There are a few other signs with different colors that guide drivers to attractions, services, and facilities.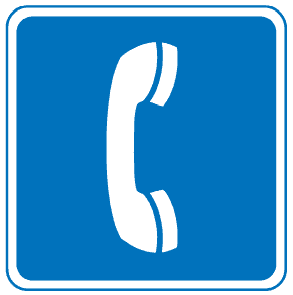 TELEPHONE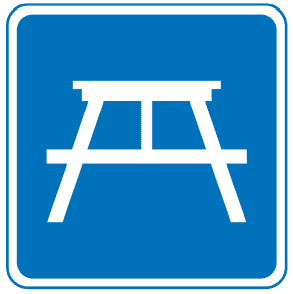 PICNIC FACILITIES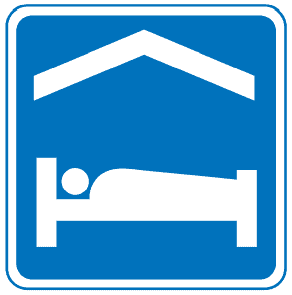 ACCOMODATION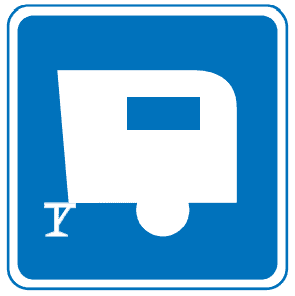 TRAILER FACILITIES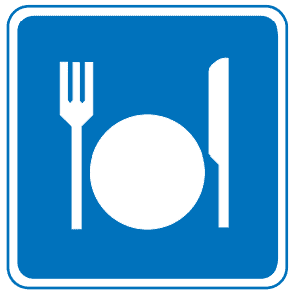 FOOD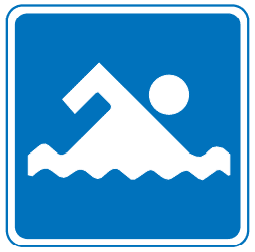 SWIMMING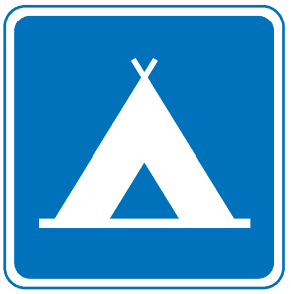 CAMPING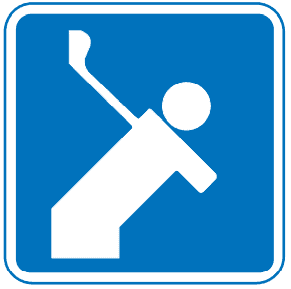 GOLF COURSE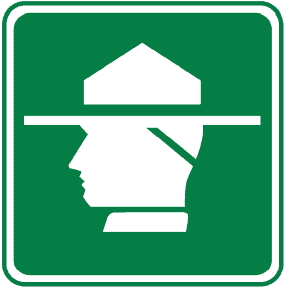 Police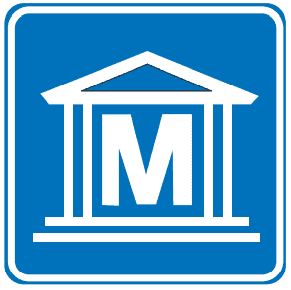 MUSEUM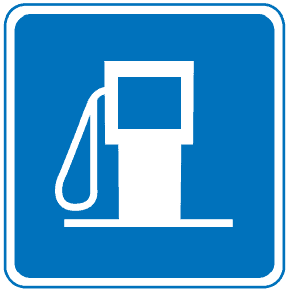 GASOLINE FUEL DIESEL FUEL

ADVANCE COMMUNITY SIGN WITH SERVICE TABS

AIRPORT PLANE POINTS DIRECTION TO AIRPORT
SHOWS DIRECTIONS TO NEARBY TOWNS AND CITIES.
SHOWS THE DISTANCES IN KILOMETRES TO TOWNS AND CITIES ON THE ROAD.

VARIOUS EXIT SIGNS ARE USED ON FREEWAYS. IN URBAN AREAS, MANY EXIT RAMPS HAVE MORE THAN ONE LANE. OVERHEAD AND GROUND-MOUNTED SIGNS HELP DRIVERS CHOOSE THE CORRECT LANE TO EXIT OR STAY ON THE FREEWAY.

ADVANCE SIGNS USE ARROWS TO SHOW WHICH LANES LEAD OFF THE FREEWAY. SIGNS ARE ALSO POSTED AT THE EXIT.

SOMETIMES ONE OR MORE LANES MAY LEAD OFF THE FREEWAY. THE ARROWS MATCHING THE EXIT LANES ARE SHOWN ON THE ADVANCE SIGN IN A YELLOW BOX WITH THE WORD 'EXIT' UNDER THEM.

FREEWAY INTERCHANGES OR EXITS HAVE NUMBERS

THE TERM 'VIA' IS USED TO DESCRIBE THE ROADS THAT MUST BE FOLLOWED TO REACH A DESTINATION.

SHOWS THE UPCOMING ROUNDABOUT EXITS AND WHERE THEY WILL TAKE YOU.

THESE SIGNS CHANGE ACCORDING TO TRAFFIC CONDITIONS TO GIVE DRIVERS CURRENT INFORMATION ON DELAYS AND LANE CLOSURES AHEAD.

SHOWS OFF-ROAD FACILITIES SUCH AS HOSPITALS, AIRPORTS, UNIVERSITIES OR CARPOOL LOTS.

SHOWS ROUTE TO PASSENGER RAILWAY STATION.

SHOWS FACILITIES THAT ARE ACCESSIBLE BY WHEELCHAIR

D SIGN – OVERSIZE LOAD