Choose the Right Class A Driver Training London!
Like other cities in Ontario, London has an increasing demand for new truck drivers. If you wish to start a career in trucking, you'll need to attend a truck training class. Apart from standard truck driving, you also have to know the techniques for safe winter driving.
This is one of the things you'll learn from Class A Driver Training in London. In case you haven't found one, Trubicars can connect you to a decent truck driving school. The different courses offered in our partner institutions are:
Class 1 Upgrade Course
Specially created for drivers who already have the skills but need assistance in getting their Class 1 license
Anyone who can shift, back and corner properly is qualified to take the course
With a focus on pre-trip inspection, recognizing driving habits, and air brake inspection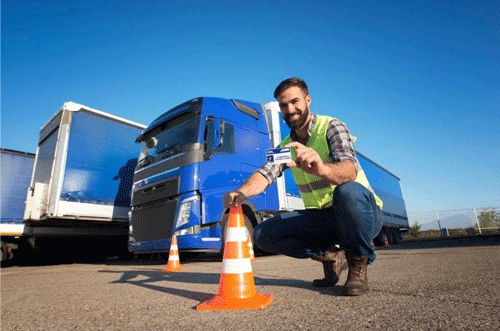 Class 1 License Training Course
Covers going into the construction, gravel, and oil industry
It May be suitable for short-haul driving and not for long-distance drives
Class 1 Driver Training Full-Time course
244-hour course
Ideal for aspiring truck drivers who wish to land a career in the truck transport industry
A chance to undergo the Class 1 Provincial Road Test
A combination of theory and practical training
In a truck training class, you will learn all the fundamental elements of the industry. One of these is the rules related to US and Canada border crossing. For instance, you need to submit an ACE e-manifest 30 minutes-1 hour before arriving at the primary lane if you are driving a commercial vehicle.
Among other things, you will also know the strategies for night driving and navigating the car in mountainous areas. You will also be aware of the programs administered by Motor Carrier Enforcement.
Should you wish to secure a job in the trucking industry, make sure that you finish a truck training course beforehand. At Trubicars, we understand how demanding it is to become part of the trucking industry.
Learning how to handle a truck with confidence is such a thing. Understanding and complying with the laws in London is another. A good driving instructor can help in overcoming your fear of driving a large vehicle. More than that, the driving school should also ensure that you know the rules by heart before putting you on a commercial road test .
We can help you start your Class A Driver Training in London by connecting you to our partner schools. These schools are approved by the Ministry and are operating throughout Canada with different types of courses. Contact us today for further assistance and our friendly staff will be ready to assist you.
Based in Winnipeg Manitoba, our company can help aspiring drivers find the perfect driving instructor for them regardless of their location in Canada. Trubicars is here to help you narrow down your options based on several factors, such as your budget and your personal preference for a driving instructor. Book an appointment today and start to get driving.
G1 Licence
G2 License
G License
Car Training
Book G2 Road Test
Driving Instructors in London Ontario
MTO-Approved Driving Schools in London Ontario
London Ontario Driving Lessons