Find Car Driving Schools Windsor!
Learning to drive is exciting and getting your driver's license will allow you plenty of freedom. However, you need to learn how to drive and get plenty of practice to prepare to take your driving test. In Windsor, you will need to pass both a written and practical driving test to obtain your Class G license. A Class G license allows you to drive a passenger vehicle. The best way to learn the correct and safe way to drive is by taking lessons from one of the leading Car Driving Schools in Windsor.
Graduated Driver's License
Ontario uses a graduated system for obtaining a driver's license. The first step is a learner's permit which is considered a Class G1 license. You can obtain a Class G1 permit at the age of 16 or older and must pass a written exam and vision test. In order to drive, you must be accompanied by a fully licensed driver with at least 4 years of driving experience. You may not drive on expressways unless you are accompanied by a licensed driving instructor.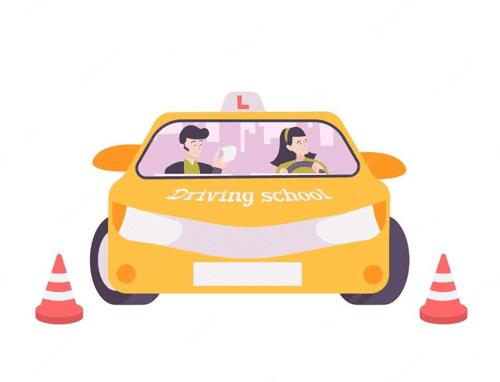 Next, you can obtain a G2 license, which is considered a probationary license. You can take the test for a G2 license after having a G1 license for a period of at least one year or a period of 8 months if you received driver training from one of the authorized Car Driving Schools in Windsor. The G2 license remains in place for a period of at least one year. After one year you must pass another road test to obtain a full Class G license.
The graduate license program is a way to ensure safety on our roadways. The best way to learn the rules and obtain the necessary driving practice is by attending a course from one of the Car Driving Schools in Windsor.
Choosing Car Driving Schools in Windsor
To get the best training and to shorten the time period in which you can obtain your full Class G license you can obtain training from one of the Car Driving Schools in Windsor. An experienced driving instructor will provide you with the practice you need to learn how to become a good driver.
Driving schools will prepare you for both the written and practical test portions to obtain your driver's license. A driving instructor has the expertise and knowledge and patience to assist every driver to learn to drive. Whether you are new to driving or have already obtained your learner's permit, you can benefit from working with a knowledgeable driving instructor.
New drivers can be intimidated when they first get behind the wheel of an automobile. Your driving instructor will make sure that you are confident and safe when you begin to drive. You will learn the proper driving techniques and the rules of the road so you will become a skilled driver. Learning to drive takes time and practice and a reputable company has the resources in place to give you the best driving lessons possible.