Driver Training Kitchener – Experience, Trust, and Confidence on the Road with Trubicars!
When you are buying a car because you want to save yourself from the hassles of public transport, learning how to drive it accurately is a must. So if you are thinking about what online broker in Canada is best to get you a Class A Driver Training Kitchener, Trubicars is right here to help you.
We are an online broker that facilitates and arrange transactions between our student clients and the schools of driving they prefer. We offer an extensive selection of various driving school preferences in many places probably across Canada. By searching for the service price, gender of the Driving Instructor Kitchener, his availability, the training car, the rating of the school and so much more, you can find with us the perfect trainer and the right Car Driving School Kitchener you are searching for.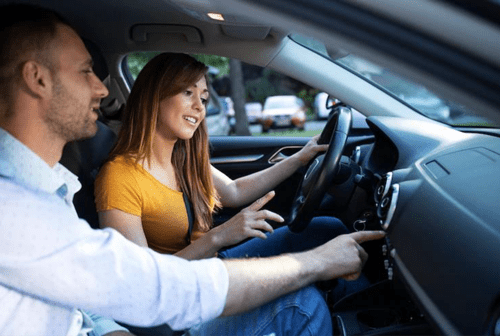 Trubicars Driver Training in Kitchener Ontario will Help You:
1. Before Booking Through Us:
You have to know first Trubicar's terms and conditions. Our service's purpose is to link you to our partner driving schools in the local by displaying the services they have and letting you schedule an appointment with them online. When you make a booking through us, the service's contract will just be between you and the partner driving school, and this will be formed only when we have sent you the confirmation email.
Make sure that you will give us your accurate email address since this is how we are going to speak with you regarding your appointment. You also have to provide us with your correct telephone number and address in detail so your driving instructor will not get lost in your location. If you do not respond or come out after 15 minutes of your instructor's telephonic correspondence to physically get to your address, your instructor may leave the area, and you on the other hand will get charged for the service.
2. Why Train With Us?
What we seek to give is a service of quality, if in any case there is a problem with your Class A Driver Training in Kitchener, Trubicars is your first contact for this. We closely monitor driving schools that we partner with since we want to ensure that they follow standards and aid us in maintaining our reputation.
If it is within a reasonable time, you have every right to make a booking cancellation. You can do it by making contact with the partner driving school. We, and the school, may cancel the booking and we will notify you once we have done it already. If your booking is canceled following this clause, there will be no charges for it. All booking payments will be made directly to us using a debit or a credit card thru our company's Service.
3. If You Still Have Questions?
Regarding our services, prices, and payment, our availability and liability, our waiver, our company's right to change whatever terms and conditions we have, and other information you want to know about us or our partner schools, just send us your note at info@trubicars.ca. Do include your name, your complete phone number & address, and we'll do our best to serve you with Class A Driver Training in Kitchener.