Driving a truck isn't as simple as driving a car. Driving a truck is a skill that takes plenty of training and experience as you prepare for a commercial truck driving career. Truck driving is a high-paying job but one that requires professional Class A driver training in Vaughan. Once you obtain the proper training you will be prepared to take the written and driving tests necessary to get your truck driver's license.
Requirements for a Class A Driver's License
A trucker's license allows you to legally drive any tractor-trailer or tow vehicle with a total weight of more than 4,600 kilograms. This type of license allows you to drive a large commercial truck.
In order to obtain a trucker's license, you will need to be at least 18 years old and pass the medical and vision checks. You must first have a valid Class G license or higher. Then, you must pass the written and operation tests for driving a big rig. The best way to learn everything that you need in order to pass the driving test is by participating in Class A Driver Training in Vaughan.
A Class A truck driver's license does not allow you to drive passengers, such as in a bus. That requires a different type of license including Class E, Class C, and Class F. If you need to operate a truck with air brakes you will need an air brake endorsement (Code Z) in addition to your Class A license.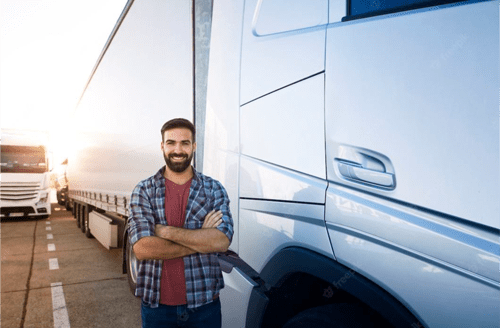 Professional Truck Driver's Training
In order to prepare for your license, you will need to take part in the best possible Class A Driver Training in Vaughan. There are a variety of companies that offer truck driver training. When you choose a company you will want to consider several factors.
Most importantly, you want to choose Class A Driver Training in Vaughan that has experienced driving instructors. The company should be highly qualified to provide training. Keep in mind that you will need to spend time in the classroom to learn the basics of driving a truck as well as participate in time behind the wheel.
Driving a truck takes plenty of practice in order to be safe on the road. Consider a school that provides enough time for you to feel comfortable completing all of the maneuvers you will need to know.
In addition, choose a company that is conveniently located. You will be spending quite a bit of time there and you want to be able to be there for all of the lessons. On a similar note, think about the dates and times of the training classes that they offer. Flexibility will allow you to best fit the training into your current schedule. Cost may be another factor to consider when choosing a training school. The course needs to fit into your budget.
Once you successfully complete Class A Driver Training in Vaughan you will be ready to take the road tests to obtain your truck driver's license. Then you can embark on your new career.
Class A Driver Training Oakville