Driver Training Brampton – Experience, Trust, and Confidence on the Road with Trubicars!

Driving is a skill and just like any other skill, it takes education and practice. When you want to be a good driver you will want to learn to drive through professional Driver Training in Brampton. The graduate program in Ontario provides a progression in which you must participate to obtain a full Class G license. There are three stages of the Class G license starting with the G1 learner's permit.
Getting a Class G1 or G2 License
You may obtain a Class G1 learner's permit if you are 16 years old and pass a written exam and vision test. The Class G1 permit is a license that allows you to drive only when you are accompanied by a fully licensed G1 driver with at least four years of experience. In addition, you cannot drive on highways unless you are accompanied by a licensed Driving Instructor in Brampton. It is helpful to take lessons for Driver Training in Brampton while you have your learner's permit.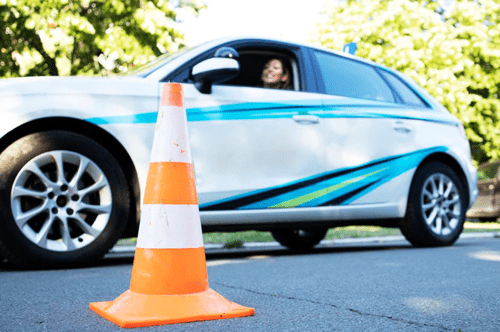 Once you have accumulated at least a year of driving experience with a G1 permit you can take the test to obtain a Class G2 license. You may reduce that length of time to just 8 months if you have completed a ministry-approved program for Driver Training in Brampton. The Class G2 license is a probationary license that permits you to drive alone. In order to obtain a G2 license, you must pass a road test.
It is extremely helpful to seek professional lessons in Driver Training in Brampton to provide you with the knowledge and practice that you need in order to pass the road test. A licensed Driving Instructor in Brampton will teach you the rules that apply to driving along with the best practices for safe and defensive driving on the road.
Taking Driving Lessons
If you are like most people, you will want to learn how to drive from a professional instructor. There are a variety of different driving schools that offer different types of driver training. When you are a new driver you will want to choose a school that has licensed driving instructors and that is approved by the ministry office. This can shorten the length of time it may take you to progress to a full Class G1 license.
You may also want to participate in some driving lessons before you take the road test to get your G1 full license. You will need to take a road test that usually includes highway driving. Therefore, you may want to practice driving on the highway with a licensed instructor.
Once you receive your full G1 license you won't need to take another road test until you are age 80 as long as you continue to renew your license every four years as required. If you allow your license to lapse you must take the road test again to obtain your license. Drivers who are age 80 or older must complete a vision test and written test as well as take part in a group education session before they can renew their driver's license.
Driver Training Hamilton
Car Training
Book G2 Road Test
Driving Lessons in London Ontario
Driving Instructors in London Ontario
Driving Schools in London Ontario