Car Driving Schools Brampton – Experience, Trust, and Confidence on the Road with Trubicars!
Regardless of the high cost of car ownership, many Bramptonians still want to buy a car. If you're planning on buying a car soon, it's crucial to enroll in a driving class beforehand. You might know how to navigate a car properly, but other things come into play when hitting the road.
One of the things you have to master is following traffic laws. This is among the things covered in a car training course. Can't decide where to enroll? Trubicars can help you! We are working with the Best Car Driving Schools in Bramptonto assist novice drivers in navigating their vehicles.
Even those who have been driving for years can join a class. Many experienced drivers picked up bad driving habits over the years and that can be prevented by being aware of all the existing and new traffic laws. Joining a class teaches how to be patient on the road and eventually get rid of negative habits while driving.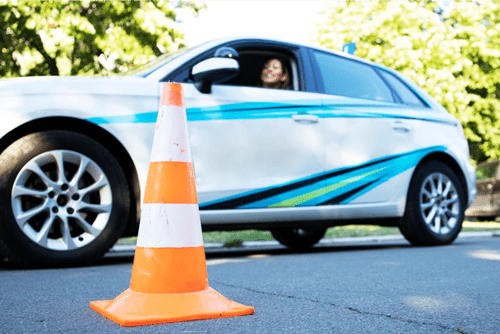 Our partner schools are equipped with licenses to teach you not just how to drive but to ride safely. Here are the things you can search to help you narrow down your options:
Your preferred instructor gender – Gone were the days when it was just men who went behind the wheel.
The price range of the course – does the instructor offer a highly reasonable price? Each course needs to be priced accordingly. You can get discounts by negotiating a package price for several Driving Lessons in Brampton.
The availability of the instructor – can the instructor meet you at a place that is convenient for you? It's needless to say that driving instructors also have a life and they can be very busy sometimes. But things will not work out unless you and your instructor have a consistent schedule.
The kind of training vehicles (Automatic or manual) – ensure that the instructor is knowledgeable about your type of vehicle. While the majority of cars in Canada are automatic, there are still a few who prefer driving a manual.
We believe all these things are important in finding the right Driving Instructor in Brampton. People have different preferences so we want to cater based on those individual needs. Your time, budget, and your preferences for an instructor are among the things we prioritize.
We understand that it's not so easy to find the best Car Driving Schools in Brampton. Let us do the work for you because Trubicars' goal is to connect people to Driving Schools and Driving Instructors in Brampton. Send us a note today at info@trubicars.ca!
Car Driving Schools Kitchener
G2 Road Test Booking
G1 Licence
G2 Drivers License
G License
Driving Lessons in London Ontario
Driving Instructors in London Ontario
Driving Schools in London Ontario