Independence is something many of us want as we get older. Doing things on our own is a big deal. Going to school and entering the workforce is a common goal, but getting there can sometimes be frustrating. Learning to drive can open up many doors for us while driving around Windsor and the surrounding area that we may never get to without a license.
This is where Trubicars can come in. We can help to open those doors for you. Here are a few reasons you may not have thought about why you should learn to drive from a professional.
Driving Lessons in Windsor – 5 Reasons Learn to Drive:
1. Learning from a Driving School
Although many people avoid taking professional driving lessons because of the cost, how can you put a price on your well-being and safety? Although some friends and family may offer to teach you how to drive, their knowledge base of current driving laws may be lacking as some laws change over time. Plus, proper driving techniques can be difficult to master if some steps are missing.
A licensed driving instructors can break down the steps to make smooth turns, lane changes, and parallel parking. Low-speed skills that seem overwhelming can be much easier when taught those skills by someone who knows exactly how to explain them. Plus, they often know many ways to describe those skills if you have difficulty performing them.
Once you start your Driving Lessons in Windsor, keep a constant dialogue with your driving instructor. Anytime you are having difficulty understanding the instructions or completing the skills, they want to help. They are patient and love what they do. Ask them any and every question you may have. They want to help you reach your goal of becoming a safe driver.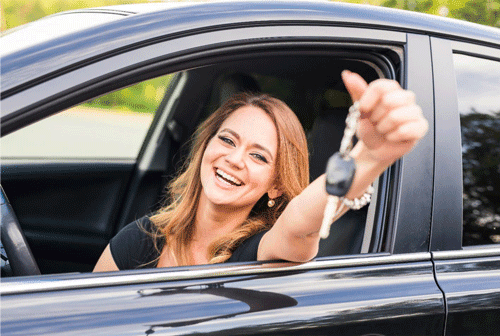 2. Building Confidence
Setting your goals and being able to reach your goals builds great confidence in your abilities. Learning to drive and getting your license is a big goal for many people. It seems to fuel other future goals your life may throw in your direction. Having that self-satisfaction shows you that you can tackle anything.
Learning to drive to get your license is a big step in your life. Some will even say driving a vehicle becomes a stepping stone to adulthood. It shows how you can take the responsibility of handling a vehicle and maneuver it safely with others on the road. Considering driving is regarded as an adult task, it helps us grow and mature.
Driving seems to promote a sense of responsibility and independence away from relying on others for a ride, such as your friends or family members. Also, learning how to maintain a vehicle properly and manage your vehicle expenses, including fuel and insurance, can be good practice for the future responsibility adulthood brings to you! Receiving professional Driving Lessons in Windsor through Trubicars is a great way to build this confidence!
3. Professional Driving Lessons Save Money
You may never think that spending money on professional Driving Lessons in Windsor can save you money, but it does. Completing a driver training program from Trubicars can immediately lower your vehicle insurance compared to if you did not take driver training.
Most insurance companies will offer some form of discount for completing an approved driver training program, much of what Trubicars is offering. Driver training also has a long-term effect on lowering your annual vehicle insurance. You will immediately save money and save more with your future insurance renewals.
Another way to save you money is that professional driver training gives you a better chance of passing your driving test on the first try. This helps to avoid having to pay for a re-test. What about the things you learn that can help you avoid getting involved in a vehicle collision? Professional driver training can give you the knowledge and skill to avoid these collisions from happening to you.
4. Driving Provides More Freedom
When learning to drive from Trubicars, you no longer have to rely on public transportation or other people to give you a ride from destination to destination around Windsor. You can save on spending money on rideshares like Uber or Lyft. Your ability to drive will mean you have the opportunity to go wherever you want at whatever time you want.
Not only does this make it easier to grab a coffee with friends, but it also means you can have more opportunities to travel. Whether it's a day trip or a week-long road trip, your travel opportunities are endless.
You can also head off for a weekend getaway with greater ease. Whether it's an escape to a resort, hotel, casino, or beach, everything feels all that much closer and easily accessible when you can drive.
5. Driving Can Save You Time
With the Windsor area being such a large community, connecting to other communities, living in one, and going to school or working in another can often mean a bit of a commute. Driving can shorten your commute. As an example, a 45-minute bus ride with transfers could equal roughly 15 to 20 minutes of driving time because you would not have to stop so often, plus, you may be able to take a shorter or different route to reach your destination.
There is also the possibility that by taking public transit you may miss your bus. This often means you have to wait for the next bus, which would extend your commute and make you late for work or school. Driving a vehicle means you can leave as soon as you are ready to and not risk being late.
Conclusion
The benefits and opportunities of having your license are endless. Having been taught to drive by qualified driving instructors from driving schools will guide you in learning how to drive safely, including understanding the driving laws. Being able to drive may impact your personal and professional growth tremendously. So, why wait? Learning to drive in Windsor can be an exciting time for you! Find the best driving instructor in your area and start your Driving Lessons in Windsor by contacting Trubicars now!
Driving Lessons in London Ontario
Driving Instructors in London Ontario
G2 Road Test Booking
London Ontario Driving Schools