Choose the Right Driving Schools in Windsor: A Comprehensive Guide
Are you planning to learn how to drive in Windsor Ontario? Are you looking for a reputable driving school to help you achieve this goal? If so, then you've come to the right place! In this blog, we will be discussing everything you need to know about Driving Schools in Windsor Ontario, including how to choose the right one and where to book your lessons.
Windsor Ontario is a bustling city located in southwestern Ontario, Canada. It is a popular destination for tourists and students, thanks to its rich culture and excellent educational facilities. However, as with any other city, driving in Windsor can be challenging, especially for beginners. This is where driving schools come in. A driving school is an institution that provides professional driving lessons to individuals who want to learn how to drive or improve their driving skills.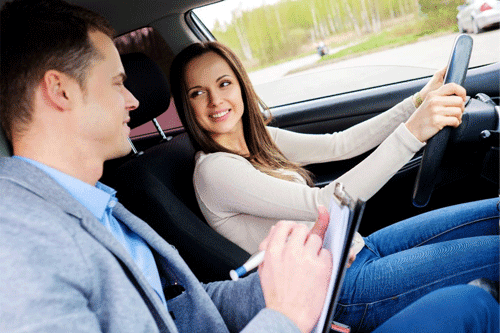 In Windsor Ontario, there are several driving schools to choose from. These driving schools offer a wide range of services, including beginner driving lessons, advanced driving lessons, and defensive driving courses. Most Driving Schools in Windsor Ontario are certified by the Ontario Ministry of Transportation, which means they adhere to strict standards and guidelines.
Learn from Driving Schools in Windsor via Trubicars
Choosing the right driving school is crucial to your success as a driver. Here are some factors to consider when selecting Driving Schools in Windsor Ontario:
1. Reputation: Look for driving schools with a good reputation in the community. Check out online reviews and ask for referrals from friends and family.
2. Certification: Make sure the driving school is certified by the Ontario Ministry of Transportation.
3. Experience: Choose a driving school with experienced Driving Instructors in Windsor who have been teaching for several years.
4. Curriculum: Look for a driving school that offers a comprehensive curriculum that covers all aspects of driving, including road safety, traffic laws, and defensive driving.
5. Cost: Compare the costs of different Driving Schools in Windsor Ontario and choose one that offers quality services at an affordable price.
Once you've chosen a driving school, the next step is to book your lessons. One convenient way to book your driving school lessons is through Trubicars.ca. Trubicars.ca is an online platform that connects drivers with reputable driving schools in their area. To book your driving lessons through Trubicars.ca, simply visit their website and follow the steps to create an account. From there, you can browse through a list of Driving Schools in Windsor Ontario, and book your lessons with the one that best suits your needs.
Conclusion
In conclusion, learning how to drive is an important skill that can open up many opportunities in life. If you're looking for reputable Driving Schools in Windsor Ontario, consider the factors we've discussed in this blog, and don't forget to check out Trubicars.ca to book your lessons conveniently. With the right driving school and the right mindset, you'll be well on your way to becoming a safe and confident driver.
London Ontario Driving Lessons
Driving Instructors in London Ontario
Driving Schools in London Ontario
G2 Road Test Booking