Where to Find the Best Class A Driver Training in Mississauga
Do you have a penchant for trucks? You can turn that passion into profit by applying as a professional truck driver. But before that happens, you need to have formal training first so you can pass the licensing exams set by your province.
When you don't know where to start, Trubicars can help you find the best driving school for you. In finding the right driving instructor, it matters to work with someone who teaches based on your individual needs as a student.
Truck Training In Mississauga
There are several factors to consider when choosing the right Class A Driver Training in Mississauga. The most important thing to consider is the approval of the Ministry of Transportation.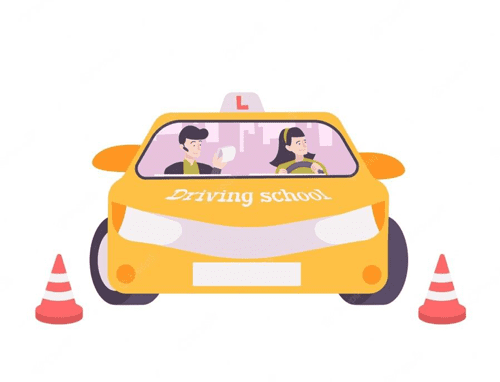 The course should be approved by the government to ensure that you get all the skills you need for responsible and safe driving. Aside from approval from the Ministry, here are a few more things you might be looking for in a driving school:
Simple payment plans
Low student-to-teacher ratio
Training hours based on your preference
Patience and courteousness of the staff
Well-trained instructors
We can connect you to institutions based on these basic criteria. We also confirm if your instructor is insured and certified before connecting them to you. The school's credentials are as important as the license from the Ministry.
The instructor ought to know the laws, including the new regulations involved in driving in Mississauga. Your driving school should inform you about the demerit points and penalties being implemented in your city.
For instance, the Ministry will start enacting stricter driving rules for distracted driving in Mississauga in 2019. Even students or beginners in car driving are not exempted from the rule.
The temperature in Mississauga is another thing to consider. Mississauga has winters, which means you have to know the strategies for driving in winter.
It can be extra challenging and hazardous, given the icy and snowy roads. It helps if the instructor also covers the things to do when navigating your truck during winter.
Bike And Car Training In Mississaugas
Our company also works with driving schools specializing in car training and bike training. If you want to get around the metro with a bike, we can connect you to instructors specializing in motorcycle training courses.
There is a course intended for the newbie in biking. There are also courses made for people who already have experience but want to hone their skills.
Finding the right driving school is difficult, especially when you don't have the time to check the school's credentials. Let us do the work for you, as we already partnered with MTO-approved schools in Canada.
Pass your driving test with flying colors with the best Class A Driver Training in Mississauga. Trubicars partners with truck training schools all over the country. Give us a call now or check out our social media pages to get in touch