Find the Best Class A Driving School Windsor
The city of Windsor, Canada lies on the southern shore of the Detroit River directly across from the city of Detroit, Michigan in the USA. Detroit is where the great pioneers of the automobile industry like Henry Ford first brought the automobile to the common man instead of as a plaything for the top 1% of their day. Windsor becomes known as the "Automotive Capital of Canada" and is home to the FCA Canada minivan assembly plant, a couple of Ford manufacturing plants, and many auto parts manufacturing companies. It also is home to some great gambling casinos where Canadians and US citizens can "invest" their money.
Why Trubicars Ltd Will Keep The Roads Safe
Driverless cars may one day become mainstream and undoubtedly reduce accidents caused by careless and intoxicated drivers. Until then the focus to increase traffic safety will have to be through education and "on the road" training to make all drivers aware of the hazards of driving and to instill good driving habits.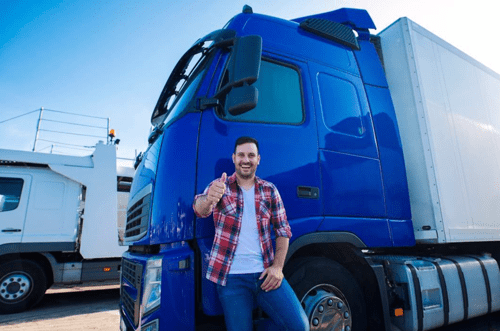 The good news is that Trubicars Ltd is a Class A Driving School in Windsor that provides the link for drivers looking for driving instructors to teach them proper driving skills and the knowledge to become safe drivers.
Trubicars Ltd will assist the new driver, the experienced driver who needs improvement, the professional driver seeking to upgrade a license, and motorcyclists who need to master their two-wheel vehicles. The Trubicars directory of qualified driving schools and instructors will allow prospective students a wide choice of options to create a custom lesson package that matches the student's needs.
What Trubicars Offers
Let's look at some of the options offered by Trubicars car training designed to help students pass the Class 5 road test:
The cost is always a concern, so you can design a basic low-cost plan to learn the basics or a more extensive lesson plan if you feel the need for a more detailed instruction
It is most important that the student feels at ease with any person that they will be alone in a vehicle. The student can choose the instructor's gender if that is a concern.
Do you plan on driving a manual "stick shift" and need to master the operation of the clutch pedal? Training cars with manual transmissions are another option with Trubicars.
If English is not your best language or if you are from abroad, then Trubicars will match you with an instructor who can speak your language and make the "driving lingo" understandable.
If you already have a driving school in mind, Trubicars will likely have the school rating in its database to help you find out if that school is a qualified Class A school to teach driving.
Perhaps you are also an owner of a new Class A Driving School in Windsor and have some instructors looking for new students to teach. Trubicars Ltd offers a way to grow your business with a partnership program that will increase your revenue, allow you to focus on instruction and will also keep you in control of the financial aspects like the lesson price and any payment schedules.
The best way to get started is to call or text Trubicars Ltd at 647-760-5505 to book a driving lesson and road test or to discuss the partnership program.
Class A Driving School Oakville