Why it is worth Enrolling in Class A Driver Training in Brampton?
Driving a truck is one of the stable sources of income in Canada. People will continue to buy stuff and that only means the industry needs drivers to deliver the goods to their respective destinations. If you want to become a trucker, you have to secure a formal education in driving first.
At Trubicars, our main goal is to help people find the best driving schools for them. We cater to different areas in Canada, including Brampton.
If you have not learned all the skills yet, we can connect you to Class A driver training in Brampton. There are classes intended for aspiring truck drivers and even skilled drivers who wish to improve their abilities.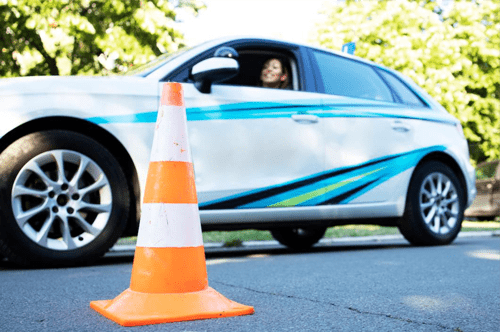 Traffic laws and road safety are among the things you will master in a driving school. Aside from traffic laws and car basics, your instructor's course should cover:
Proper control of the vehicle
Pedestrian crossing
Observing traffic signs
Speed
Turning
Parking
Road Test
It's worth enrolling in a driving class because you will not only learn about the basics of driving a car. Most driving institutions emphasize the importance of patience while driving. You'll learn more about driver courtesy or how to deal with others when you're on the road.
Find Class A Driver Training Brampton
Truck Training In Brampton
Truck injuries are more serious than passenger vehicle injuries. Truck drivers usually carry a heavier load, which means there is a greater impact when it crashes. If you are planning to navigate a truck for your business, start by becoming a pro truck driver before hitting the road.
When you're busy managing other aspects of your business, you can take a short 20-hour course. But if you wish to finish a full truck course, our partner truck training school can dedicate as many as 244 hours or 10 days.
Bike And Car Training In Brampton
Road mishaps are not limited to trucks. When you're driving a car or a motorcycle, you have to take extra caution. There were fatal accidents in Brampton caused by irresponsible motorcycle drivers.
Our partner schools offer Basic Motorcycle Training for individuals with some motorcycle riding experience. For novice riders, there is the Gearing Up Motorcycle Training which is the leading course in the entire Canada.
If you consider yourself an expert in bike riding but do not have any formal training, you can proceed to the Experienced Rider Program. It allows you to improve whatever skill you already have.
Start Driving Today
While there are circumstances beyond our control, we can still avoid accidents by being educated drivers. An educated driver does not simply know how to operate a truck, a car, or a bike. He knows his limitations on the road and he takes safety measures while driving.
Be an educated driver today with the help of Class A driver training in Brampton. Contact us here at Trubicars and our staff will be here to assist you. We'll be the ones looking for a good driving school for you based on your individual needs.