Find Class A Driver Training Markham
Do you want to be a truck driver in Markham? You have to learn about winter driving then. The winter in Markham can be dry and freezing. People prepare for winter storms now and then.This means you will need to take extra caution when navigating your vehicle.
In finding a Class A Driver Training in Markham, it is important to find a driving instructor who will cover the basics of winter driving. We know there are so many driving schools all over the city and to help you find the best ones nearby, Trubicars can book one for you based on your criteria.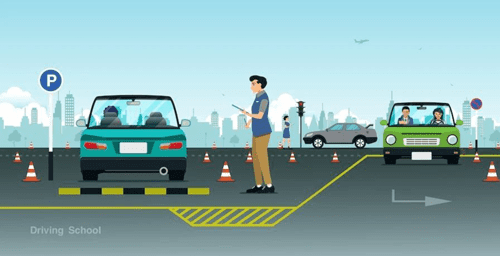 For anyone to navigate a truck on slippery surfaces, one has to be equipped with a great driving technique. You'll know all the basic truck mechanics in a truck training program. You will also get other helpful skills that will make you a great truck driver.
It's said that if you are already a pro at driving on icy roads, you can easily handle your truck on any type of surface. Still, remember that being a good trucker does not end up being the best at navigating your vehicle.
A truck driver should learn the traffic laws being implemented in their province. In Ontario, for instance, drivers of commercial vehicles should secure a license appropriate for their type of vehicle. This is why there are different types of courses being offered to new and skilled truckers.
Truck Training in Markham
In a truck training program, you will undergo a course based on your skills and your sets of specializations. Our partner schools offer three different types of courses for truck drivers: the Class 1 Upgrade, the Class 1 license training, and the Class 1 Driver Training Full-Time course.
In a Class 1 upgrade course, the main goal is to offer assistance to drivers in securing their Class 1 license. There are a few things highlighted in this course, and these are air brake inspection, pre-trip inspection, and checking driving habits.
For drivers venturing into the construction industry and the like, the suitable source is Class 1 license training. This is only applicable to truckers driving a short distance.
Last but not least is the Class 1 Driver Training Full-Time course. It is intended for truck drivers who can commit as many as 244 hours to the program. This is the best type of course for novice truckers, as it covers many critical components in handling a truck.
Start Your Truck Training Today
A career in the truck industry is not as lucrative as other professions. But it is a stable source of income. People will continue to buy goods and that means there will be a constant need for people who will transport the items.
Book your Class A Driver Training in Markham today! Let Trubicars, find the right school for you so you can focus on other aspects of being a trucker. Contact us at (866) 601-2429 or follow us on our social media pages for more updates.
Class A Driver Training Oakville