Find Lessons Driving A Standard Winnipeg!
Today's vehicles are most commonly sold with an automatic transmission. An automatic transmission means that the vehicle shifts gears on its own. Although standard transmissions are not as common as they used to be, they are still available. Standard transmissions are generally available on many cars, especially those that are considered sports cars. It does take some knowledge and practice to learn how to shift gears. It is often necessary to take a lesson for driving a standard in Winnipeg.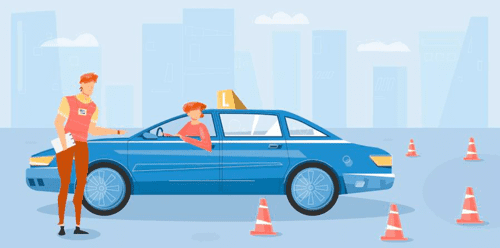 Learning to Drive
Whether you are a beginning driver or simply need to learn how to drive a stick shift car, you can gain the skills you need with help from a professional driving school. You will need a professional lesson in driving a standard in Winnipeg. This is the best and most reliable way to learn this important skill.
Learning to drive a stick shift isn't something you can usually learn on your own. It requires some skill and knowledge and a bit of practice. You certainly don't want to get behind the wheel of a standard transmission vehicle without some experience. You could end up causing damage to the car and it could cost quite a bit of money to fix.
Whether there are four, five, or more gears, you will need to know when and how to shift. Shifting requires coordination of your leg and your hand. As you shift you need to press in the clutch with your foot. The vehicle needs to be moving at a particular speed in order to shift into any certain gear.
Get the Skills You Need
Once you take a Lesson Driving A Standard in Winnipeg you will be able to apply your knowledge to any car that has a standard transmission. Certainly, once you start to learn how to drive a stick shift you will need to practice. You can get the practice you need without the stress that is normally associated with trying to learn to drive. A professional driving instructor will train you how to drive a stick shift.
With some practice, you will soon become confident driving any vehicle, even a standard. Driving a standard vehicle takes more effort so it is important to review your defensive driving skills at the same time. You will need to be able to drive safely while engaging the gears.
Taking a lesson in driving a standard in Winnipeg will enhance your driving skills. You will be able to drive any passenger vehicle with ease and will be able to confidently drive any type of car. Whether you are going to purchase a sports car or simply want to have the skills to drive a stick shift, you can get the knowledge and practice you need from a professional instructor.
A driving school offers the best way to enhance your skills behind the wheel. You will learn the correct way to shift gears and will be taught what to do in an emergency. Get the professional help you need from a Winnipeg driving school.