Choose the Right Driving Schools in Winnipeg!
If you are getting close to the legal age to drive a car, good for you. We bet you're very excited about the prospect of getting behind the wheel and driving yourself anywhere you want to go. A driver's license offers a freedom that younger kids just don't have. Don't rush into your driving test without the requisite skills, however. Trubicars can tell you about Driving Schools in Winnipeg that can teach you how to drive safely and responsibly.
Things You'll Learn at Driving Schools in Winnipeg
Trubicars can tell you about Driving Schools in Winnipeg that can teach you how to drive safely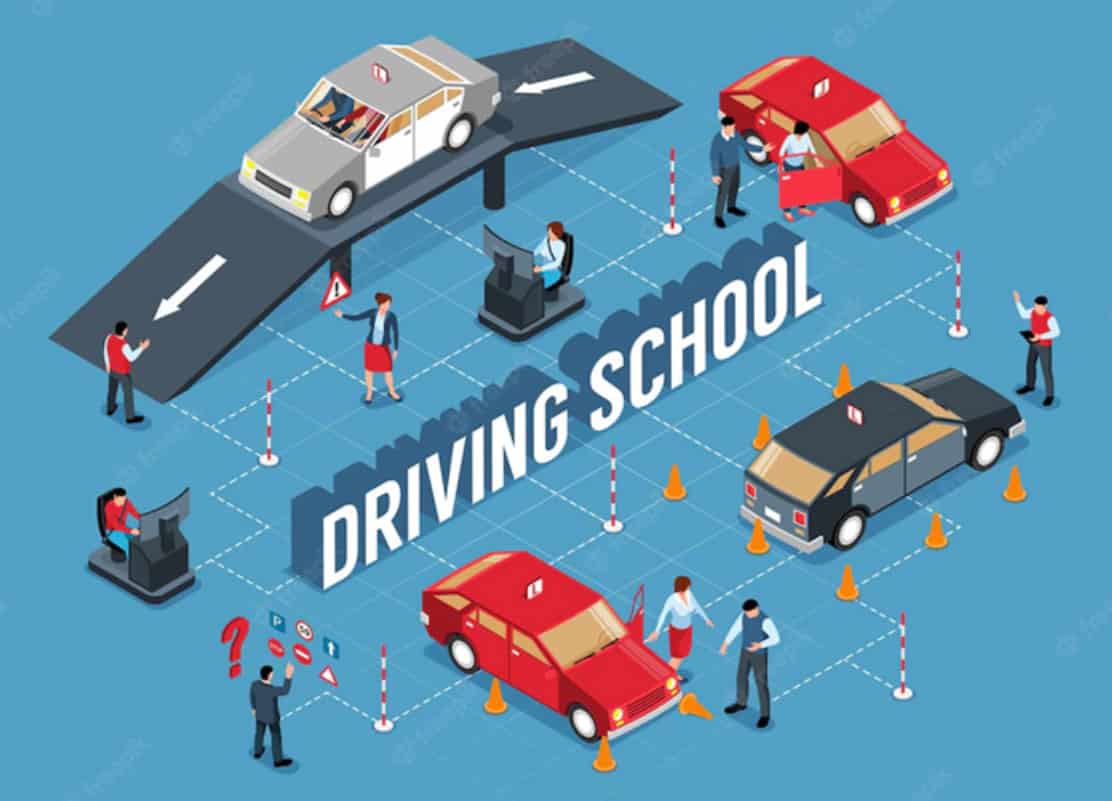 In Canada, we use the metric system on roads. Signs that tell drivers the speed limit are in kilometers per hour unless otherwise noted. If you're an American driving in Manitoba, please understand that a kilometer is around six-tenths of a mile per hour and drive accordingly.
In Winnipeg, the speed limit in school and playground zones is 30 km/h
On most divided highways in Canada, you can drive up to 100 km/h
In Winnipeg, you are allowed to drive 50 km/h on the preponderance of city streets
A valid driver's license from anywhere is good in Manitoba for three months
Drivers in Winnipeg must be at least 16 years of age
One must always carry registration documents while traveling in a motor vehicle
One must always carry proof of liability insurance while driving
You may make a turn on a red light after stopping unless otherwise posted
One must always stop for a school bus when its lights are flashing
You may not use a radar detector anywhere in Manitoba
Those aren't the only lessons to learn at Driving Schools in Winnipeg. When you enroll, you'll take classes that teach you things such as how to secure a child in a safe seat. Even if you don't have children now, this is crucial information that every Canadian driver needs to know. Learn these facts now, and your tests at Driving Schools in Winnipeg will be easier when you take them. Babies and toddlers who weigh up to 9 kg must be restrained in a rear-facing safety seating system. Kids who weigh more than 18 kg may sit in a front-facing system provided the proper restraints are in place. Front-facing car seats should never be used in proximity to an airbag.
Drinking and driving in Winnipeg is prohibited. Manitoba has some of the harshest drinking and driving laws in Canada. This no-drinking rule applies to anything one might drive in Manitoba, including cars, trucks, snowmobiles, boats, motorcycles, and all-terrain vehicles. When you sign up for Driving Schools in Winnipeg, commit to never, ever driving while intoxicated. If you do, you can lose your license as well as your right to drive.
If you're looking around for the right Driving Schools in Winnipeg for you, bookmark our page and check back until you're sure you've found the perfect driving school. When you're a confident driver, the roadways are yours to explore.
G1 Licence
G2 License Restrictions
G License
Car Training