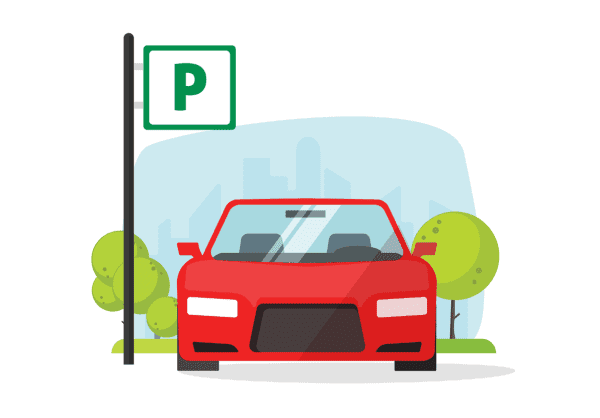 If you're out and about running errands, enjoying dinner somewhere, or out shopping, most often than not you will be parking your vehicle either in a parking lot or on the road. Regardless of where you park, you might be a bit anxious that someone might hit your vehicle. When you return to your vehicle after leaving it parked, no matter how new or old your vehicle is, you won't be excited to see that your vehicle has been hit while it has been parked. If you have had this happen to you and you aren't sure what to do, don't stress or get angry. At Trubicars, we have outlined the steps you need to take when someone has hit your parked car.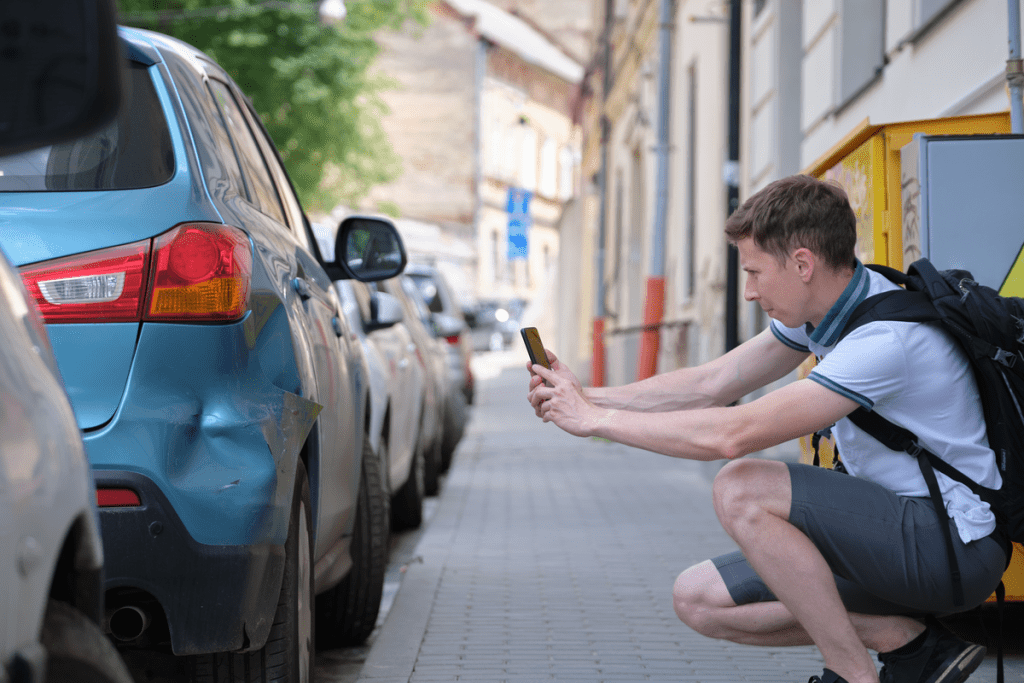 1

Look for a note

Often times if someone has hit your vehicle, they will leave a note underneath one of your windshield wipers. The note that the person will leave will oftentimes contain their name, phone number and their licence plate number. If the person who hit your vehicle didn't leave a note be sure to document all the details that you can about the hit.
2

Call the Police

Once you have called the police, they will make their way to where you are parked and begin documenting the scene and open an investigation. They will get in contact with the driver who has hit your car. *Be sure to make note of the attending officer's name and badge number!
3

Begin Documenting

While you are waiting for the authorities to arrive, begin documenting as much information as you can such as: 
A location where you are parked
Where your vehicle has been damaged
Date and approximate time of the incident
Weather and road conditions
Take photos of the damages to your vehicle
Gather any potential witnesses (also look around at your surroundings and determine whether or not there may be any surveillance cameras that may have caught the hit)
4

Notify your insurance provider

Regardless of the type of incident, if there is any type of damage to your vehicle, it's always a good idea to notify your insurance provider. Most types of insurance policies cover any damages that your car may have. This is also why it's a good idea to call your insurance provider: They will tell you whether or not you will be covered. Provide them with as much detail of the incident as possible that way they can begin their own investigation and begin your claim. Your insurance provider will let you know your next steps (i.e, where you can take your vehicle to get service if any damage needs to be repaired).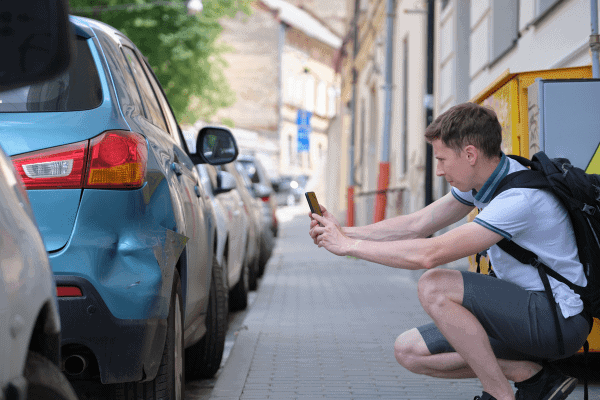 Now that you know what steps to take if someone has hit your parked car you should remember to remain calm. It might be very frustrating to discover that your vehicle has been hit while it's parked. Remember: the damage has been done, getting angry won't help, in fact, it might just make you feel worse. Hopefully, in your situation, nobody has been injured. Car parts can be replaced however, lives cannot. At Trubicars, we recognize and encourage our students to remember that driving is a big responsibility, and it is your duty as an operator of a motorized vehicle to ensure that you remain safe and responsible behind the wheel. If you are looking for more information on what to do if someone hits your parked car, check out the Trubicars website!
G Licence
Car Training
G2 Road Test
G2 Restrictions
London Ontario Driving Lessons