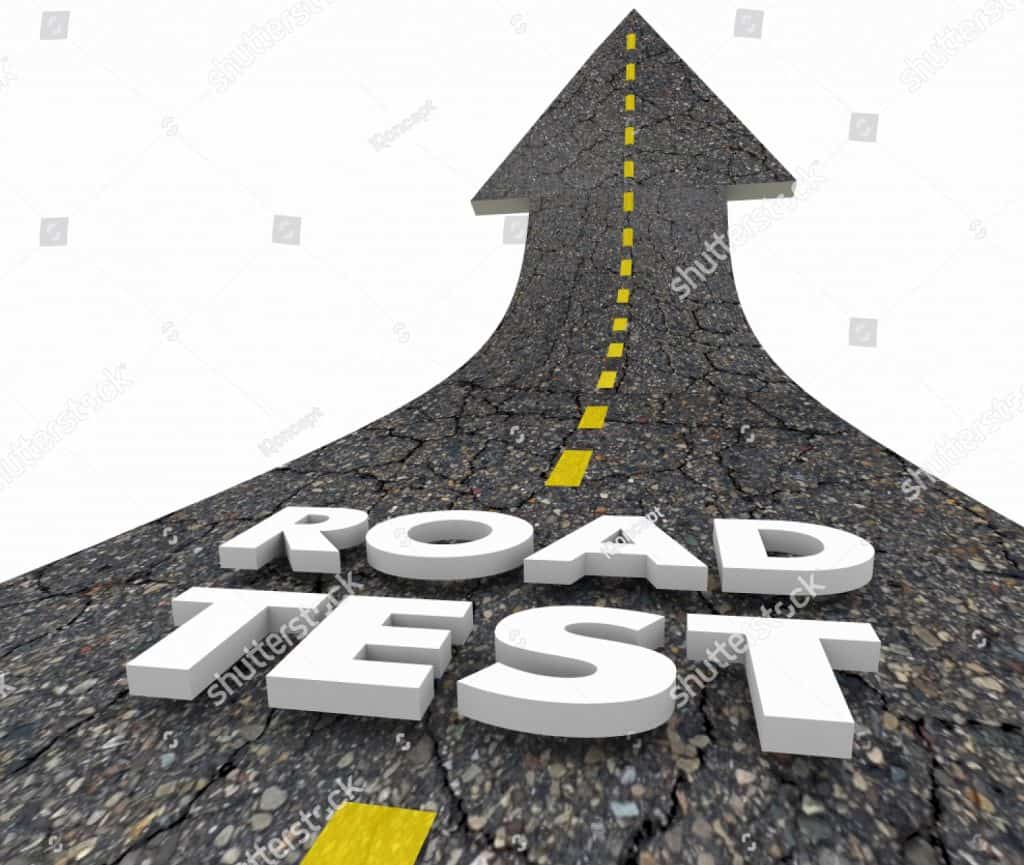 At Trubicars, we know that no matter what kind of test it may be, taking a test can be stressful. Whether its an academic level test or a road test, we understand that taking a test can cause levels of anxiety. It's important to remember to remain calm and focused during any test you take. While road tests may not involve writing and solving problems correctly, it's important to note that road tests are just as critical and require studying. Even if you are unsuccessful and fail your first road test, there is opportunity for you to retake the test at another time. There are many ways that you can effectively prepare for your road test to ensure that you pass. At Trubicars, we have identified some key tips on how you can efficiently prepare for your road test.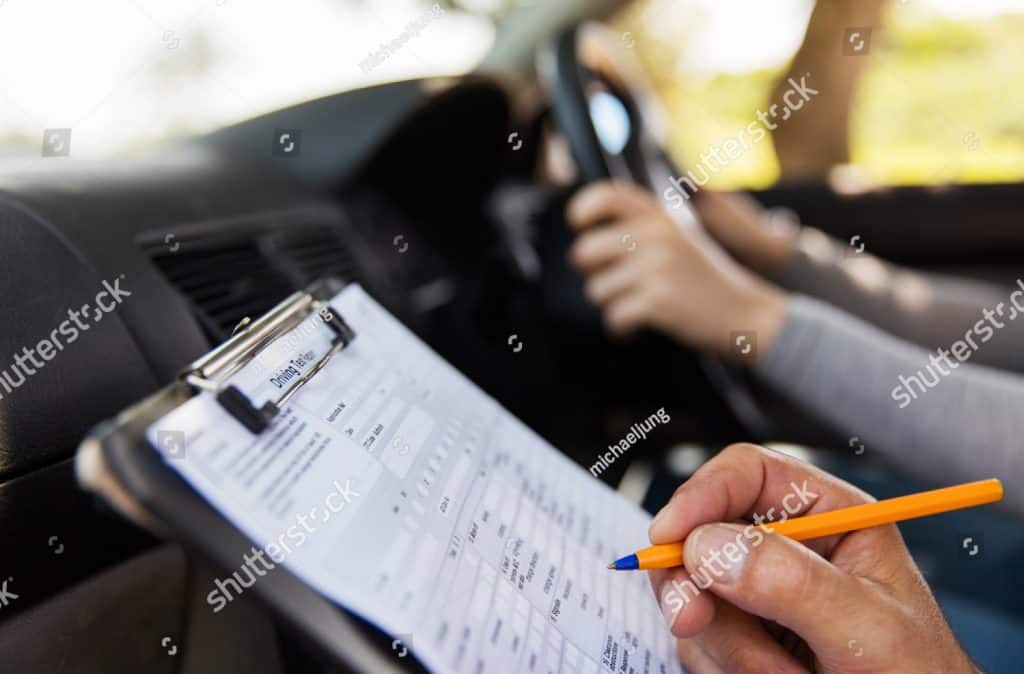 1

Before your road test
Be sure that you are comfortable and confident behind the wheel while you are practicing. You can build your comfortability and confidence by practicing in the vehicle you plan on driving for your road test. This ensures that you know the features of the vehicle, like how to turn on and off your windshield wipers, how to adjust the seat and mirrors, and where your hazards button is located, etc.  
Ensure that you are scheduling your road test when you feel that you have had enough practice. If you don't feel comfortable or confident that you will pass, postpone scheduling your test until you feel that you are ready to take it. 
Another good strategy to help you before you take your road test is to have a driving instructor run a mock test with you. Certified driving instructors know all the tools that you will need to successfully pass your road test. Ask them to make note of every incorrect turn you made, every time you did not successfully indicate, every-time you failed to check your blind-spot, every full stop you didn't complete etc., Most driving courses provided by driving schools often include a package where you can practice for one hour with your instructor on the day of your road test. Take advantage of this package! It is a great resource to use.  
A third strategy to help you before your test is to become familiar with the area where your road test will be. More likely than not, your road test will be done on roads near the drive test center location. Spend some time familiarizing yourself with the road. Pay attention to the speed limit signs, any traffic control signs, and any potential hazards. By familiarizing yourself with a potential testing area, this can help ease any anxiety you may feel during your actual road test.
2

The day of your road test
Ensure that you are well rested and have the adequate amount of energy you will need so that you can remain calm and focused during your test.
Before you leave to your testing center, complete a pre-trip/pre-test vehicle inspection. Ensure that car horn works properly, ensure that your indicator lights, headlights and taillights work properly, check your tire pressure and be sure that all your fluid levels look good. You may need to top up your windshield washer fluid, or your gas tank.
On the day of your road test, also be sure that you bring any and all necessary documents that you may need. This includes your government issued ID, proof of registration and proof of insurance for the vehicle you are driving and if you require prescription eyeglasses, be sure to bring those lenses with you to wear while you are driving.
Plan on arriving to your testing location early. Being early is better than being late and missing your scheduled test! Being early also will help minimize any anxiety or worry you may feel and allow you to mentally prepare yourself.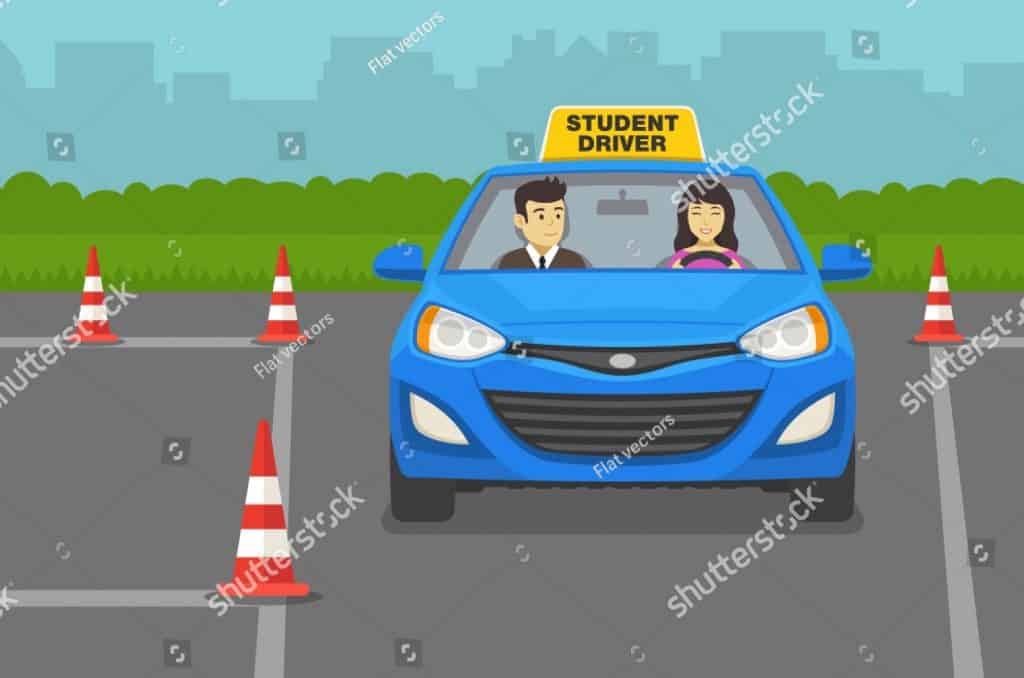 3

During your test
Often times, if you are too nervous you tend to make many simple mistakes, mistakes that you wouldn't usually make when you are relaxed and calm. Remain calm and ensure your attention never strays from the task of driving.
Imagine yourself driving with someone you are comfortable with, like a friend, a family member or even your driving instructor. This may help you feel more comfortable during your road test.
Make driving decisions with confidence. Be able to trust your decision-making skills when it comes to driving. Be confident when you change lanes (by checking your blind spots), be confident when executing a turn, be confident when navigating through an intersection (checking all of your surroundings before advancing through).
Remember: Your road test examiner is a human, just like you are! They know that road tests can make even the safest drivers a bit nervous, but also remember they only want to ensure that you can safely and responsibly operate a motorized vehicle.
At Trubicars, we recognize and encourage our students to remember that driving is a big responsibility, and it is your duty as an operator of a motorized vehicle to ensure that you remain safe and responsible behind the wheel. It's important to remember that driving is a privilege NOT a right. If you are looking for more information on how to effectively prepare and pass your road test, check out the Trubicars website! https://www.trubicars.ca/