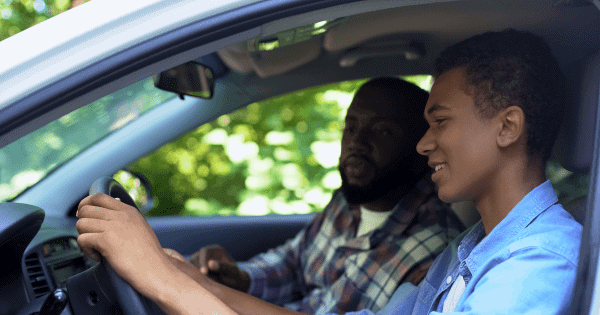 For some teenagers, getting your beginner's driver's license is a rite of passage. For most, it marks new levels of freedom and independence. With this newfound freedom and independence, you can begin to get different types of jobs to advance your career, and it allows you to build your social skills with long-distance friends, family, and other loved ones. At Trubicars, we recognize the desire behind learning to drive and how newfound freedom and independence unlock this driving desire. At Trubicars, we believe that it's important to ensure that you remain safe and responsible behind the wheel, as it's not just your life on the line when you operate a motorized vehicle, but other lives as well. That's why Trubicars has developed this list of 5 Safety Tips for Teen Drivers.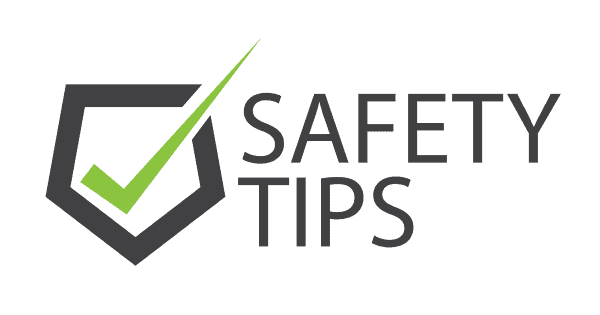 Top 5 Safety Tips for Teen Drivers:
1

Check Your Vehicle and Documents

Regardless of the length of the road trip, you are taking, you should always complete a pre-trip vehicle inspection. When you are checking your vehicle, be sure that the car horn works properly, ensure that your indicator lights, headlights, and taillights work properly, check all of your mirrors, check your tire pressure, and be sure that all your fluid levels look good. You may need to inflate your tires or top up your fluids like windshield washer, or oil. If you happen to notice something wrong with your vehicle and are not sure what your vehicle needs to run properly, or to repair anything, consider visiting a local trusted mechanic. You should also ensure that you have all necessary documents in a safe and easily accessible place in your vehicle. This includes your driver's license and vehicle ownership and insurance pink slips. It's also important to ensure that all your documents are up to date. If you need to renew your license, be sure to promptly do so otherwise, you may face a fine.
2

Wear Your Seatbelt

Wearing a seat belt is the most effective way to reduce injuries and save lives in traffic collisions. As a driver, not only are you legally required to wear a seatbelt, but you also must ensure every passenger under the age of 16 in the car with you has and wears a functioning seatbelt.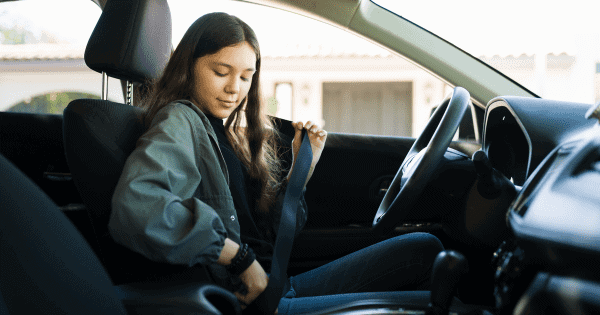 3

Be Aware

Your attention should always remain on the road. You should always be on the lookout for any potential hazards. Any activity that you engage in that takes your attention away from the road is considered Distracted Driving. Many teens (and other road users) think that it is okay to send texts or scroll through their social media while they are stopped in traffic or at a red light. Contrary to popular belief… This is Illegal! Be sure to turn off or silence your phone so that it does not become a distraction. Distracted driving is a serious offense and has serious consequences, not only could you potentially injure yourself, but you can also injure other drivers, and pedestrians and even cause damage to nearby surroundings. Be mindful of children playing, any volume of pedestrians, and any animals that may be on or around the road.
4

Weather Prep

Checking the weather forecast can help you to know what kind of weather you will be driving in. You can always ask friends or family members who also drive, what road conditions are like. If weather conditions are clear be sure to follow the 3-second rule to avoid tailgating (leaving 3 seconds between your vehicle and the vehicle in front of you). If weather conditions are poor, you should increase the following distance and be sure to give yourself time to arrive safely at your destination.
5

Don't Drive Impaired or Drowsy

Impaired driving means operating a vehicle while your ability to do so has been compromised. This can be from utilizing alcohol, drugs, or both. In Ontario, driving while you are drunk is one of the leading causes of fatal collisions among road users. When you are intoxicated, your reaction time is slower and your ability to make decisions is greatly affected. Consuming any type of cannabis product before driving affects your judgment, and coordination and slows your reaction time. Cannabis can affect you for 6 hours but it depends on THC levels and how you have consumed it. Many people try to argue that they are safer drivers after they have consumed cannabis…again, contrary to popular belief… this is untrue. If anything causes you to feel fatigued or if you are struggling to stay awake, you should never get behind the wheel. Driving while fatigued can significantly diminish your ability to focus on the road. It's important to note that you cannot trick your body into staying awake. Sleep is important and is something humans need.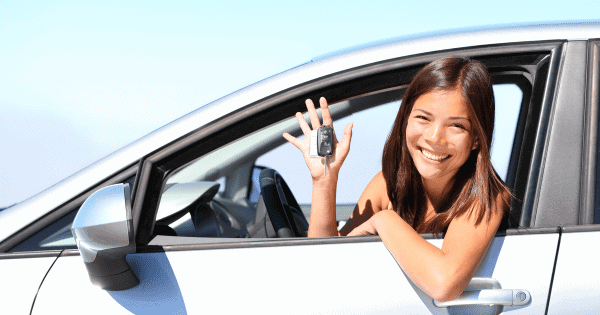 It's important to remember that driving is a privilege NOT a right. At Trubicars, our goal is to share our knowledge and driving experience with you and emphasize to our students that driving is a big responsibility. It is your duty as an operator of a motorized vehicle to ensure that you remain safe and responsible behind the wheel, not just for your sake, but for the sake of others. If you are looking for more information on the dangers of drowsy driving, check out the Trubicars website!
G1 Licence
G2 License
Ontario G License
Car Training
G2 Test Booking
Top Driving Tips For Pet Owners
Driving Instructors in London Ontario
London Ontario Driving Schools
Driving Lessons in London Ontario