Why You Need to Take Lessons in a Class 1 Driving School in Winnipeg
Driving a vehicle is as Canadian as maple syrup to Winnipeg or as American as apple pie for those from North Dakota and Minnesota who are traveling a bit north to the capital of Manitoba. This growing city of about 700,000 people has seen an increase in traffic deaths over the past year and this might be related to an increase in drivers, people not using seat belts, and people driving under the influence of alcohol or drugs.
There is another reason that traffic fatalities are on the rise and that reason is that many drivers are simply not educated in proper driving techniques such as defensive driving skills. Some drivers may not even be aware of the ten o'clock / two o'clock hand positioning that is advised for all drivers.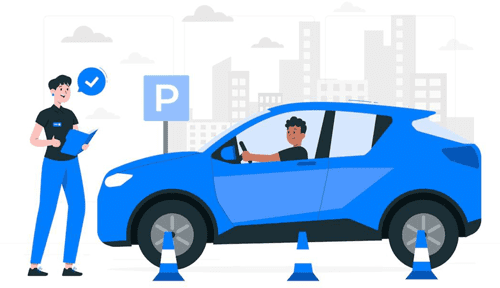 If you or a family member needs to learn or improve their driving skills, Trubicars Ltd. located in Winnipeg can help you find that driving school and driving instructor to teach you how to drive safely and with confidence. There are many reasons to sign up for Class 1 Driving School in Winnipeg and we will list a few here:
Reasons to Sign up for Class 1 Driving School Winnipeg

Reduced Insurance Rates – Being a safe driver to protect life and limb is a noble cause but the main reason people will take driving lessons is to save a few dollars on their auto insurance premiums. This is especially true for teenage drivers and those new to the wheel.
Canadian drivers with a driving school certificate can reduce the waiting period to take the G2 road test after passing the written test by four months. The waiting period is one year without that certificate.
Your new driver will first get a learner's Permit as young as age 14. How will that new driver get the in-car experience if his parents both work or there is only one car in the family? Aside from the 12 hours of lessons think of using the driver education vehicle to "rent" the car and driving instructor to gain that experience.
The new driver will gain awareness of what is involved in driving a two-ton block of metal, glass, and plastic filled with 10 gallons of a flammable liquid at 110 Km/ hour on a 4-lane freeway.
The best way to break bad habits is to never develop them in the first place. Professional driving lessons will establish good driving habits that will last a lifetime.
Keep on Trucking and "Nuts"
Trubicars also offers driving lesson packages for new truck drivers including a complete 244-hour Class 1 Full-Time Driving Course that includes 80 hours of classroom training and 60 hours of actual driving. Students will also have the chance to take the challenging Class 1 Provincial Road Test. If you are already an experienced truck driver you may benefit from a Class 1 Driving School in Winnipeg to upgrade your course.
Finally, the sad truth is that the most dangerous part of any motor vehicle is that "nut behind the wheel". If you are that "nut" or want to know how to avoid a car accident with the many other "nuts" on the road then call or text Trubicar at 647-760-5505 to book driving lessons and a road test.